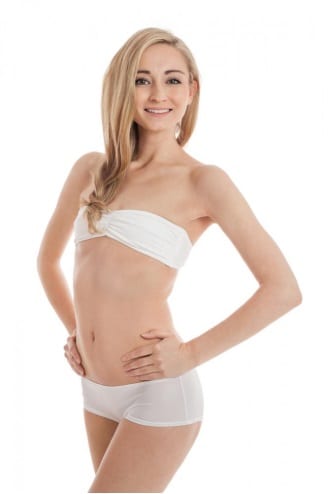 How many times have you raised your hands, wearing a sleeveless top, only to get a peek of some body hair? Yes, body hair can be embarrassing; especially if it catches you by surprise.
Most of us just don't have time to regularly go to salons to get waxed. While doing it yourself can be difficult as well (think about all the times you've nicked yourself with a razor). Getting rid of this unwanted hair can be painful, time-consuming and simply tiring.
Well, it doesn't have to be.
Let's discuss a few of the many ways choosing laser hair removal will change your life!
YOU WILL BE FREE OF UNWANTED HAIR LONGER THAN ALL OTHER METHODS
Laser hair removal doesn't get rid of hair permanently. However, it gives more lasting results than waxing, threading or the razor. Mostly, about 25% to 35% hair reduction is seen after each treatment. Overall, about 95% of undesired body hair will be gone after just the 4-5 sessions!
HAVE A LOT MORE FREE TIME ON YOUR HANDS
Laser hair removal doesn't take more than 10 minutes on average! This means you can pencil in a quick session during your tea break.
The overall time taken can vary depending on the size of the area being treated. For the ease of our clients, we have divided the body into 15 approximately sized areas. Simply choose which area you'd like us to work on and let Simply Clinics do the rest!
SAVE THAT MONEY!
You don't have to depend on an exhausting combination of using the razor, waxing, threading and plucking unwanted body hair. Laser hair removal has proven to be a breath of fresh air for women.
With just a few sessions at a certified clinic, you'll be virtually hair-free. The exact duration of the whole process to finish depends from individual to individual. Normally, 6 sessions are required at the minimum. That's why we offer packages of six. Other factors, like your skin type, hair density and medical conditions play a role as well.
Once completed, laser hair removal treatment will keep your body hair-free for as long as possible.
NO MORE INGROWN HAIR!
We've all experienced the extremely uncomfortable and itchy problem of having ingrown hair. Not only are they difficult to remove, they hurt too!
We are experts in laser hair treatments and use top-notch equipment such as Lightsheer Duet and Infinity. The diode laser is considered 'gold standard' in the world of laser hair removal. Our team of experienced therapists will make the process as pain-free as possible. We also offer Diamond Peel Microdermabrasion treatments that are non-invasive and sure to get your skin glowing!
Call us at 020 832560 to book an appointment at our Southgate and Uxbridge branches. View our price listing for affordable yet effective laser hair treatment at Simply Clinics!
Facebook: https://www.facebook.com/simplyclinics/
Instagram: https://www.instagram.com/simplyclinics/
Back