Known by many names in the cosmetic industry, microneedling therapy AKA derma rolling or collagen induction therapy has become popular in recent times. It is a medical breakthrough kind of treatment, offering patients many amazing benefits and costing less in money, side-effects, and recovery time!
This is just the tip of the iceberg as far as benefits of microneedling therapy are concerned.
Here is the full list that you can enjoy if choose to undergo this fantastic cosmetic treatment.
Microneedling For Reducing Fine Lines and Wrinkles
Yes, it is an anti-wrinkle treatment first and foremost. Loss of collagen and elastin in the skin causes a lot of damage mostly in the form of sun damage, thinning skin, and facial wrinkles. These damaging effects can make you look older than what you really are!
In comes micro-needling therapy AKA Dermapen treatment that improves damage significantly through producing natural elastin and collagen. The result is:
Makes Stretch Marks Disappear
Compared to regular scarring, treating and removing stretch marks are difficult with most cosmetic treatments. Patients who try microneedling notice a stark difference in the after picture versus before, results being highly satisfactory.
Although you will require undergoing more treatments for removing stretch marks especially if marks are deeper. In such a case, positive visible results can be seen after 3–12 microneedling treatment sessions.
Reduction of Unsightly Acne Marks
This is a huge benefit courtesy of microneedling therapy that everybody can enjoy. When this non-invasive cosmetic treatment is paired with certain skin products, it helps remove acne scars and marks. How does this work?
The ingredients of the product can be better absorbed into the skin, with the help of punctures caused from the treatments.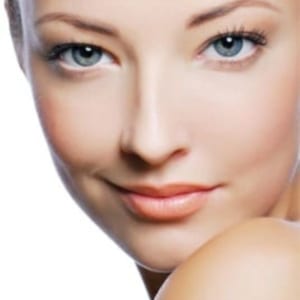 Suffering from acne and using a topical acne treatment for the scars? This treatment will be very beneficial because of this reason – absorption to treated area gets a boost.
Offered in many cosmetic treatment centres in London, Simply Clinic's Dermapen microneedling treatment can also be used to treat the following conditions:
Goose pimples (Keratosis pilaris)
Vitiligo
Telangiectasia
Sebhorrheoa
Are you interested in trying out this amazing and non-invasive cosmetic treatment? Be sure to ask questions about the procedure and technology, as each will differ according to location and treatment centre.
You can visit one of the four Simply Clinics clinics located around London and benefit from this treatment at a wonderful discount.
Make sure to follow us on Instagram @simplyclinics & @dryoussefhaffar for more microneedling information!
Back