Brands
At Simply Clinics we pride ourselves on the quality of products and devices we use.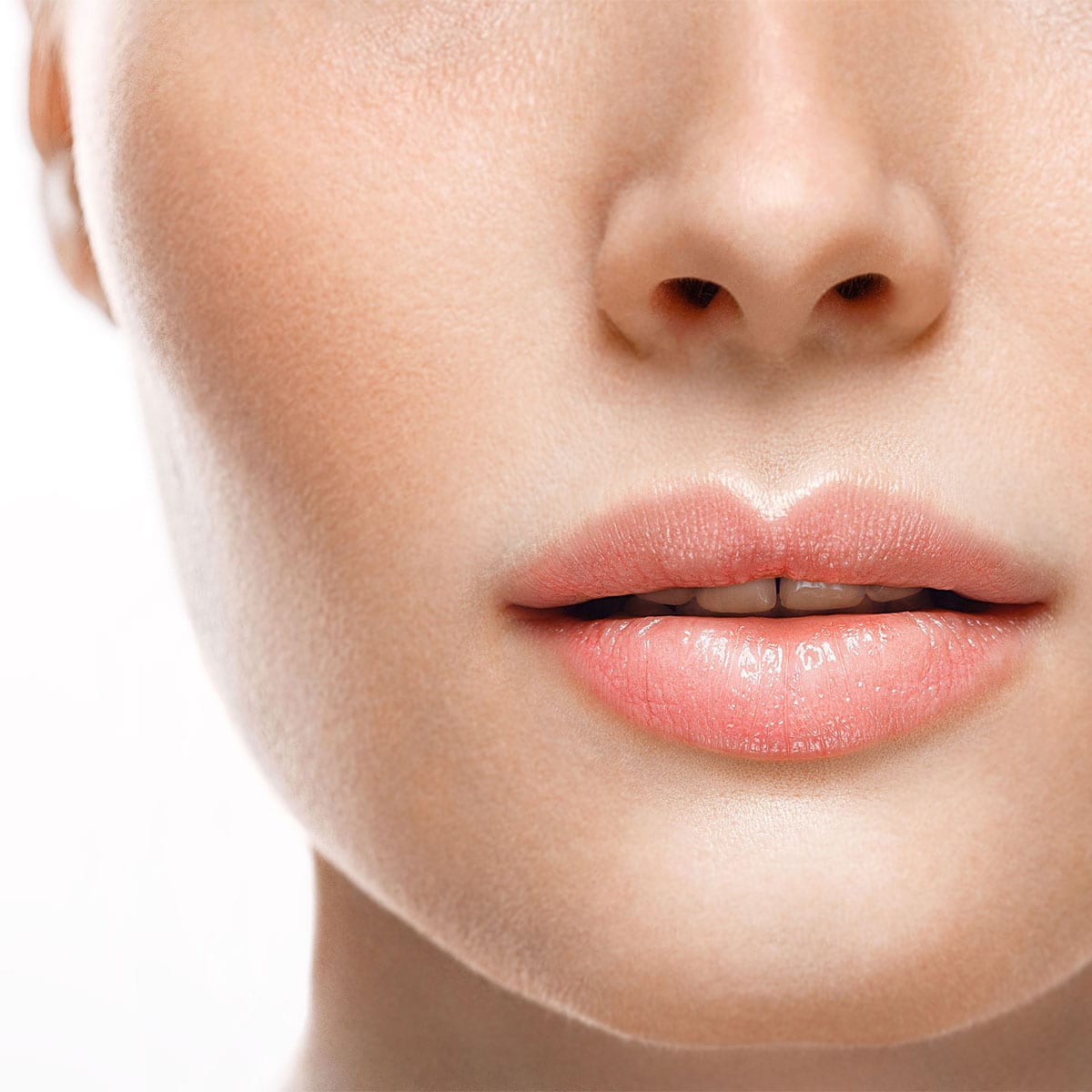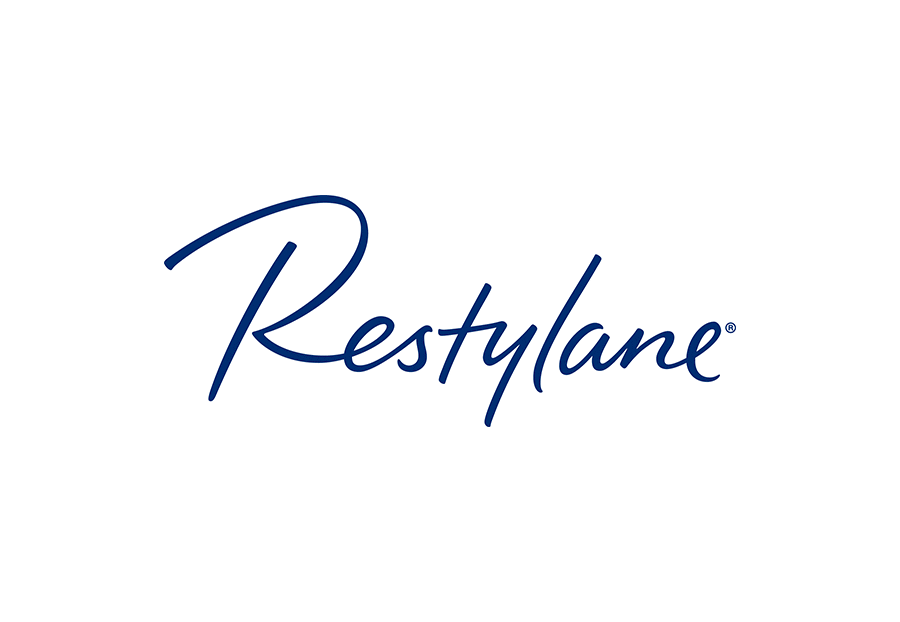 Restylane
An industry best-seller and world renowned product, Restylane is one of the most common brands that we use here at Simply. Restylane has possessed a proven safety record for over twenty years, validating its place here at the clinic. Dr Youssef prides himself on using brands and products that provide natural, undetectable results and Restylane offers itself by doing just that. The brand has different ranges of dermal fillers to treat various areas of the face, whilst also being interchangeable to the methods of practitioner – every aesthetician has different techniques! The Restylane products that we use at Simply are Defyne (for nose and naso-labial folds), Kysse (lips and marionette lines) and Volume (cheeks and jaw). All types of filler provide unique results that are best suited for the treatment area, due to their different consistencies and textures.
Another Dermal Filler brand we use here at the clinic is called Teosyal Redensity. Known for providing soft, subtle volume enhances, we use this type of filler for Tear Trough treatment. This product helps to restore lost volume, combat under-eye bags, dark circles and signs of ageing. Due to the tear trough area being so delicate, it is important to use a more fragile, softer product such as this to help revitalise the under-eye area. The filler itself contains a combination of Hyaluronic Acid, a complex of vitamins and amino acids. This helps to replenish the skin and restore any lost volume to the under-eyes.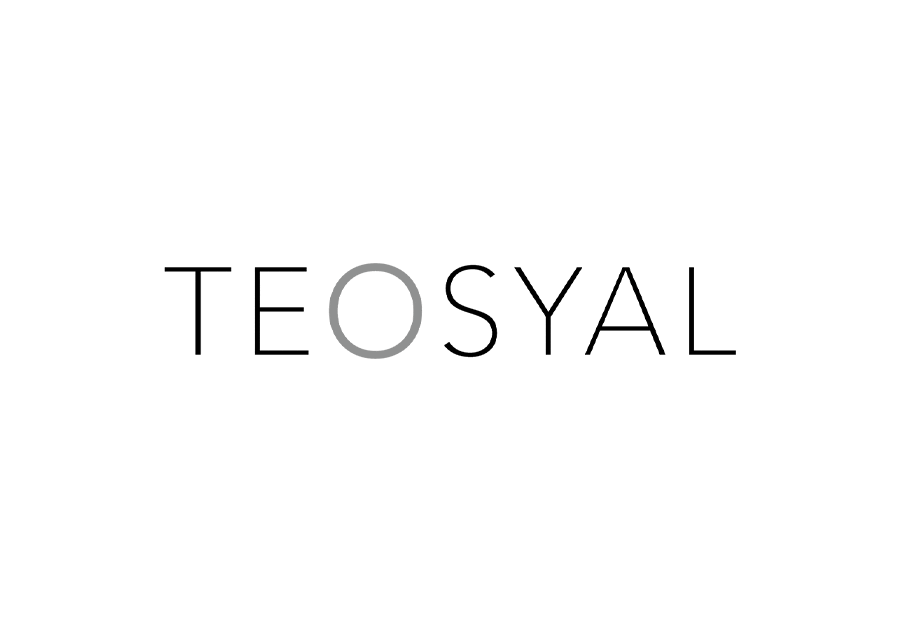 Teosyal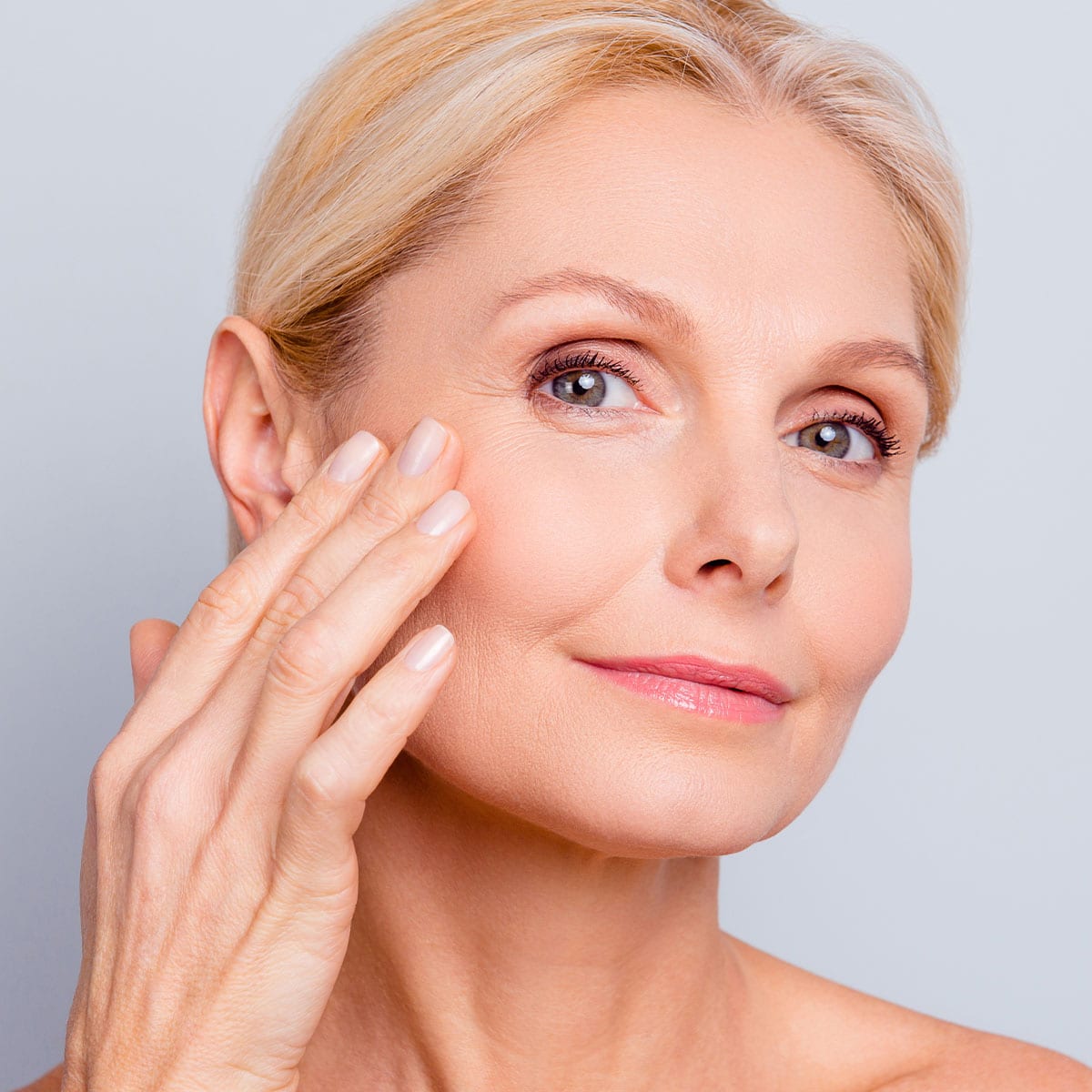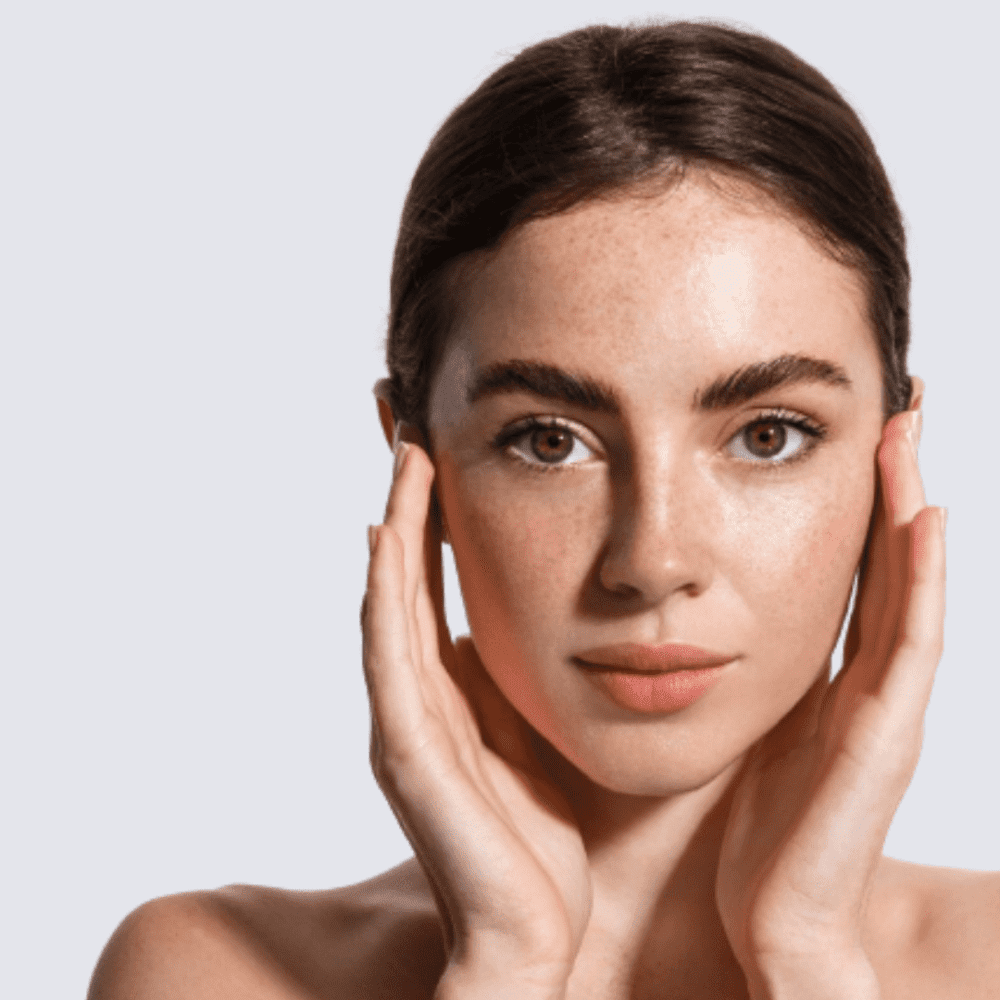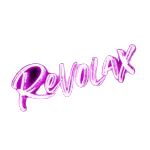 Revolax
Revolax is the UK's number 1 dermal filler, and our chosen partner at Simply Clinics. We use Revolax for the majority of a dermal filler treatments, due to its quality hyaluronic acid based formula and its ability to create smooth, natural-looking results. Revolax is a medial grade dermal filler, and boasts a market-leading safety profile. We use all three of the Revolax dermal fillers at Simply Clinics – each product is suited to a different area. Revolax Fine (for superficial lines), Revolax Deep (for lips, chin and nose) and Revolax Sub-Q (for jawline and cheeks) to give the best, most seamless results possible.
Both Revalox Deep and Sub-Q are a longer-lasting filler, having a duration of 12-18 months, whereas, Revolax Fine lasts between 9-12 months as it is a much thinner, silkier formula.
There are many brands associated with the anti wrinkle treatment. Bocouture is a product that uses less protein than its competitors, but it has the same lifespan and speed of effect as the others. Bocouture is used as a preventative measure to combat premature ageing, but also to treat existing fine lines and wrinkles. In addition, this product can be used to prevent excessive sweating, gummy smiles, teeth grinding and migraines.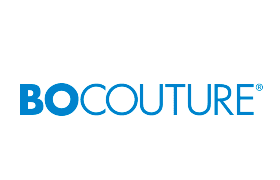 Bocouture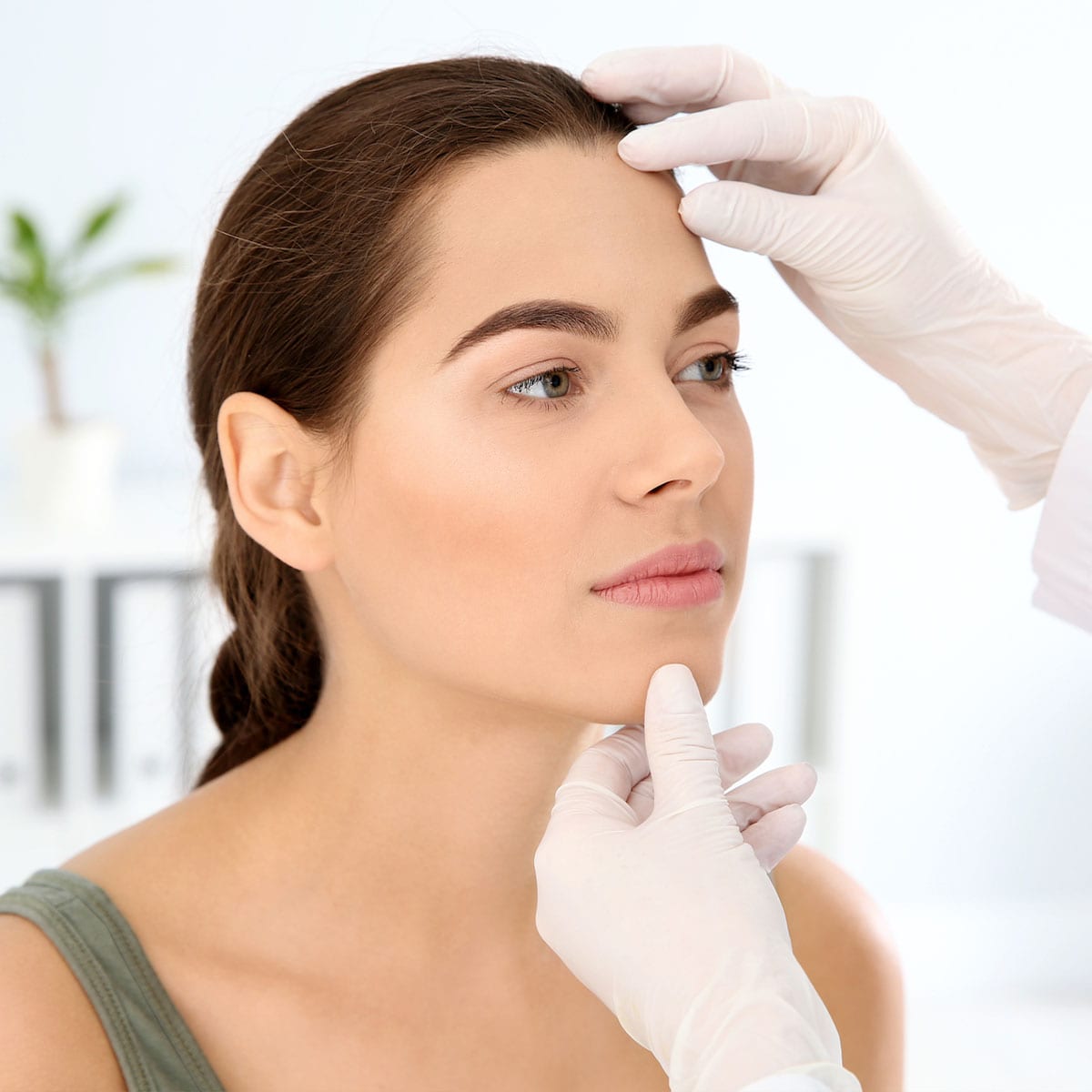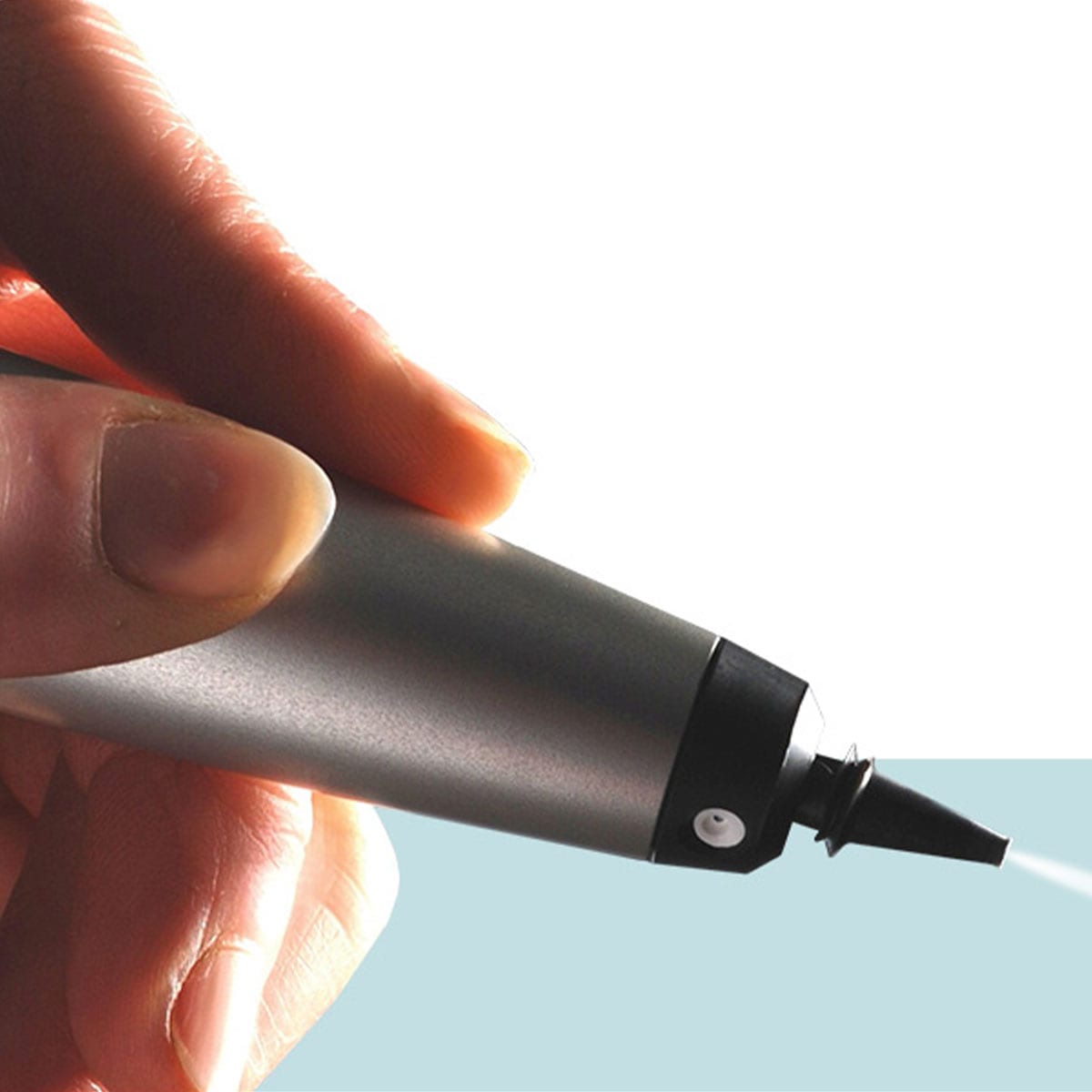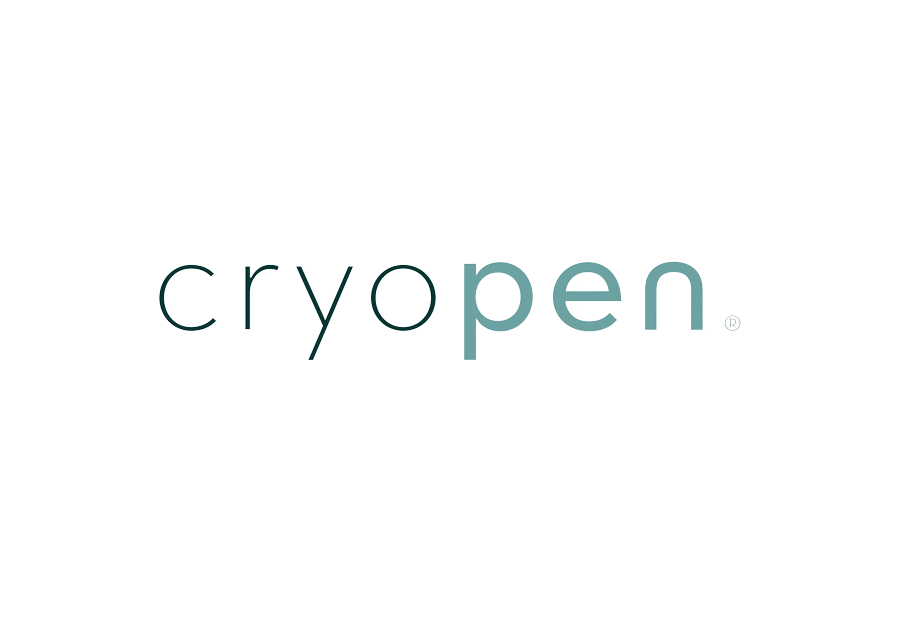 Cryopen
We use the brand Cryopen for our wart and mole removal treatment – the process of removing unwanted warts, milia, verrucas, skin tags and more. We chose this brand because of its leading status within the industry for effective, state-of-the-art technology that quickly and permanently removes blemishes. This brand offers a simple apparatus of technology which makes it easy for our therapists to use safely. Given that the treatment includes the ejection of nitrous oxide under high pressure, it is important that this treatment is handled cautiously. The brand has created their device in order to offer pin-point precision when it comes to removing blemishes – a service we're proud to offer at Simply.
We chose Dermapen as our number one brand for our Microneedling treatment, as it's the most trusted brand in the industry for this advanced skin therapy. The Dermapen itself is a patented piece of technology and has taken years of development, evolution and growth to provide the results it can achieve today. The Dermapen has been created to target a multitude of skin concerns, tackling some of the most enormous skin battles that so many people face. Fine lines and wrinkles, pigmentation, scarring, large pores and acne are all targeted through Dermapen, which is why it has been constructed with 12 needle pins to allow for flawless precision and penetration. The depth of the needles are interchangeable and regulated easily by our therapists.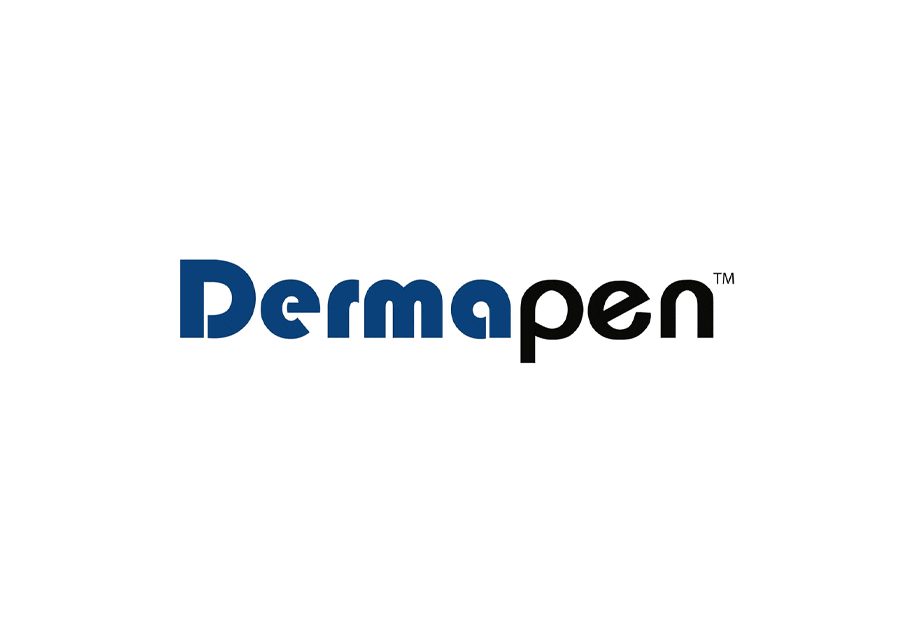 Dermapen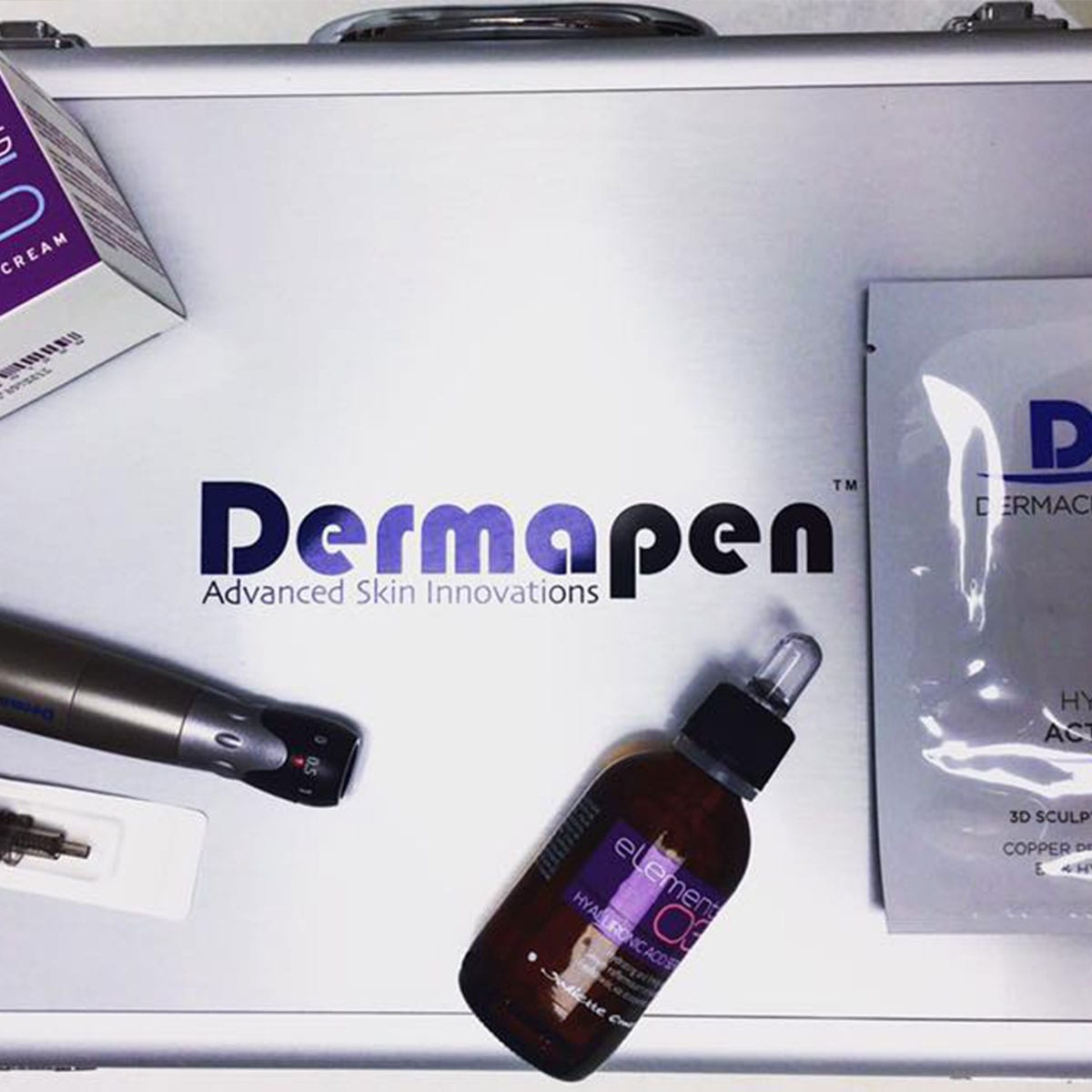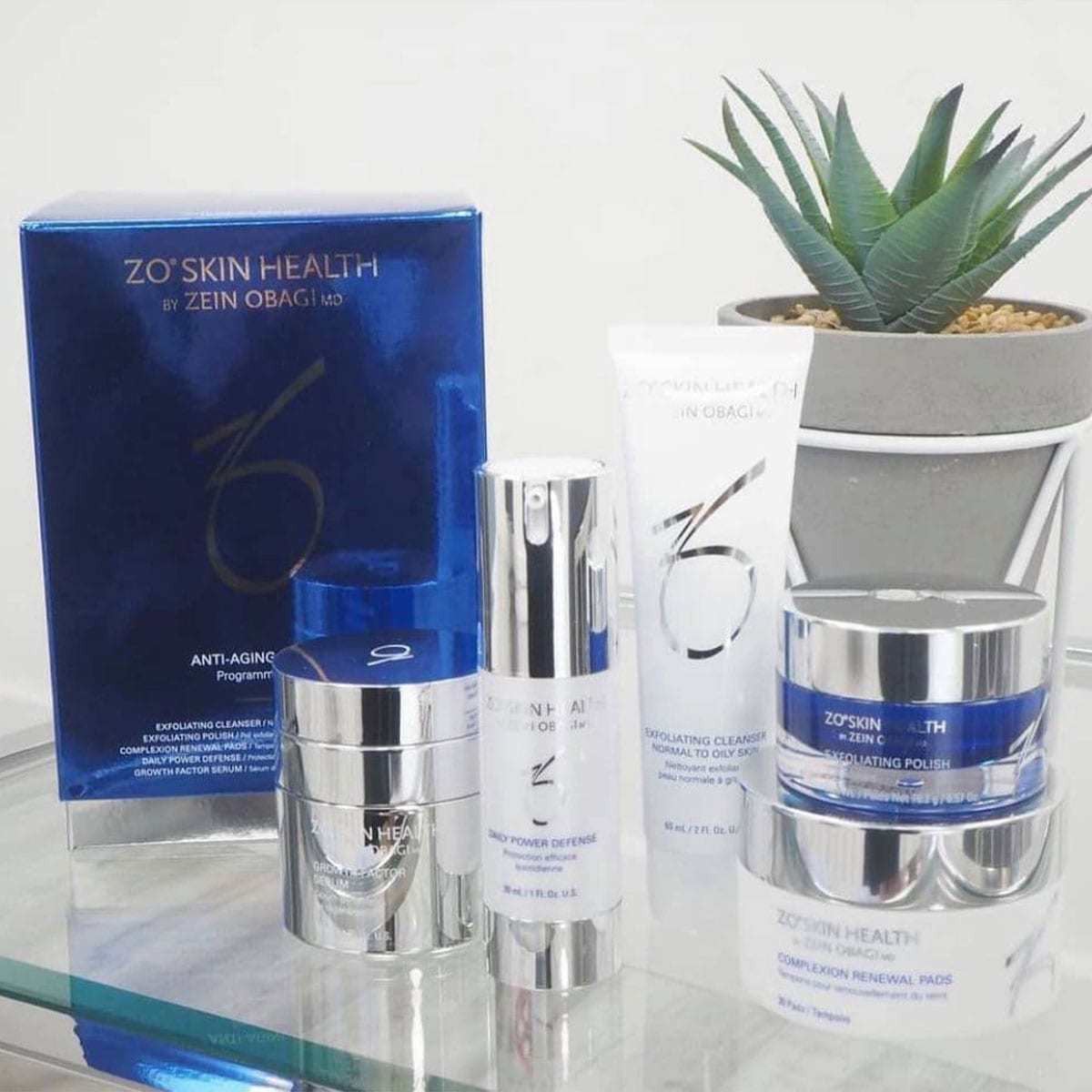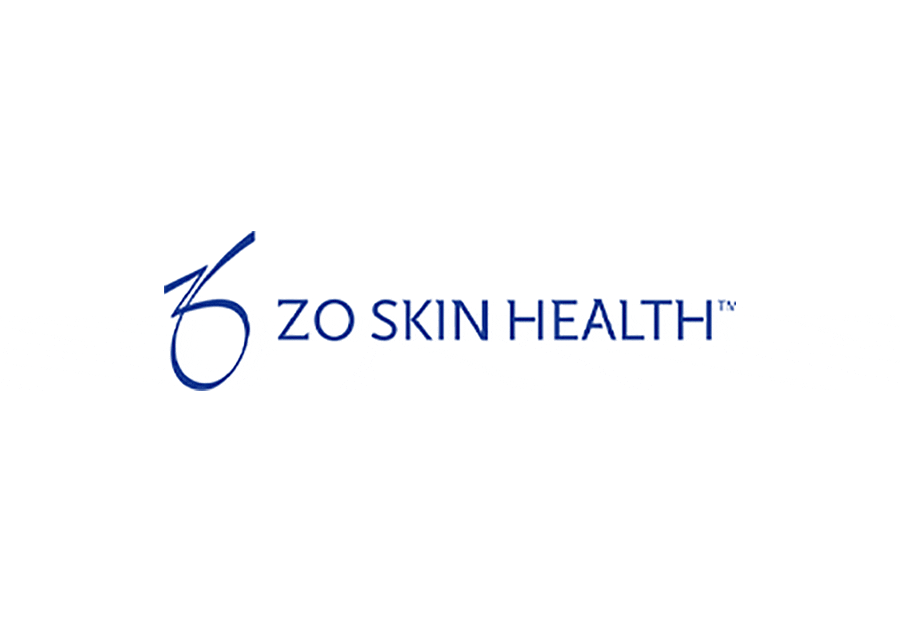 Zo Skin Health
We've recently introduced Zo Skin Health to our clinics and with great reason. These products come from the creator of Obagi, Dr Zein Obagi. Another brand with science at the forefront of their formulas, we can rely on Zo Skin Health to provide our clients with products that actually work. We have collaborated with this brand to offer a brightening package and an anti-ageing package to combat two of the most common skin concerns. The brightening package rejuvenates dull, tired, aged skin and fights pigmentation, whilst the anti-ageing package helps to diminish lines, wrinkles and more visible signs of ageing. Zein Obagi is world renowned for being the leader of skin health, so we are more than confident in the products we provide our clients from this brand. 
With Simply specialising in Laser Hair Removal, it's only right that we use the brand who provide the industry best results for this treatment. Lumenis Lightsheer uses the most innovative technology on the market in order to provide dramatic results when it comes to hair removal. The patented technology allows us to treat our clients quickly, painlessly and efficiently, providing hair-free results in as little as six sessions. We chose Lumenis because of the cooling features that allow for comfortable treatment in uncomfortable, delicate areas, as well as its ability to achieve hair removal in all skin types and tones. Because of this, we can ensure there's inclusivity within the clinics.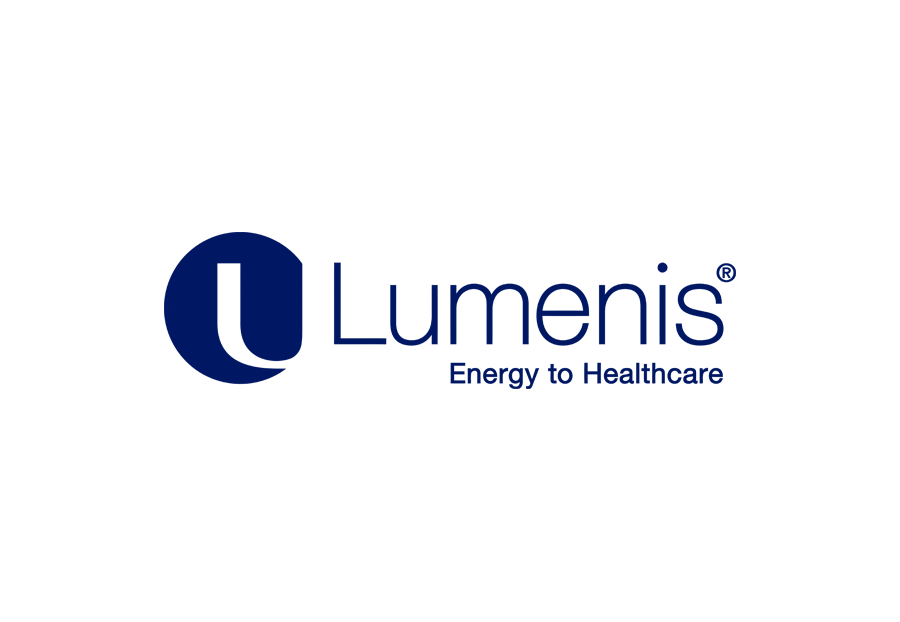 Lumenis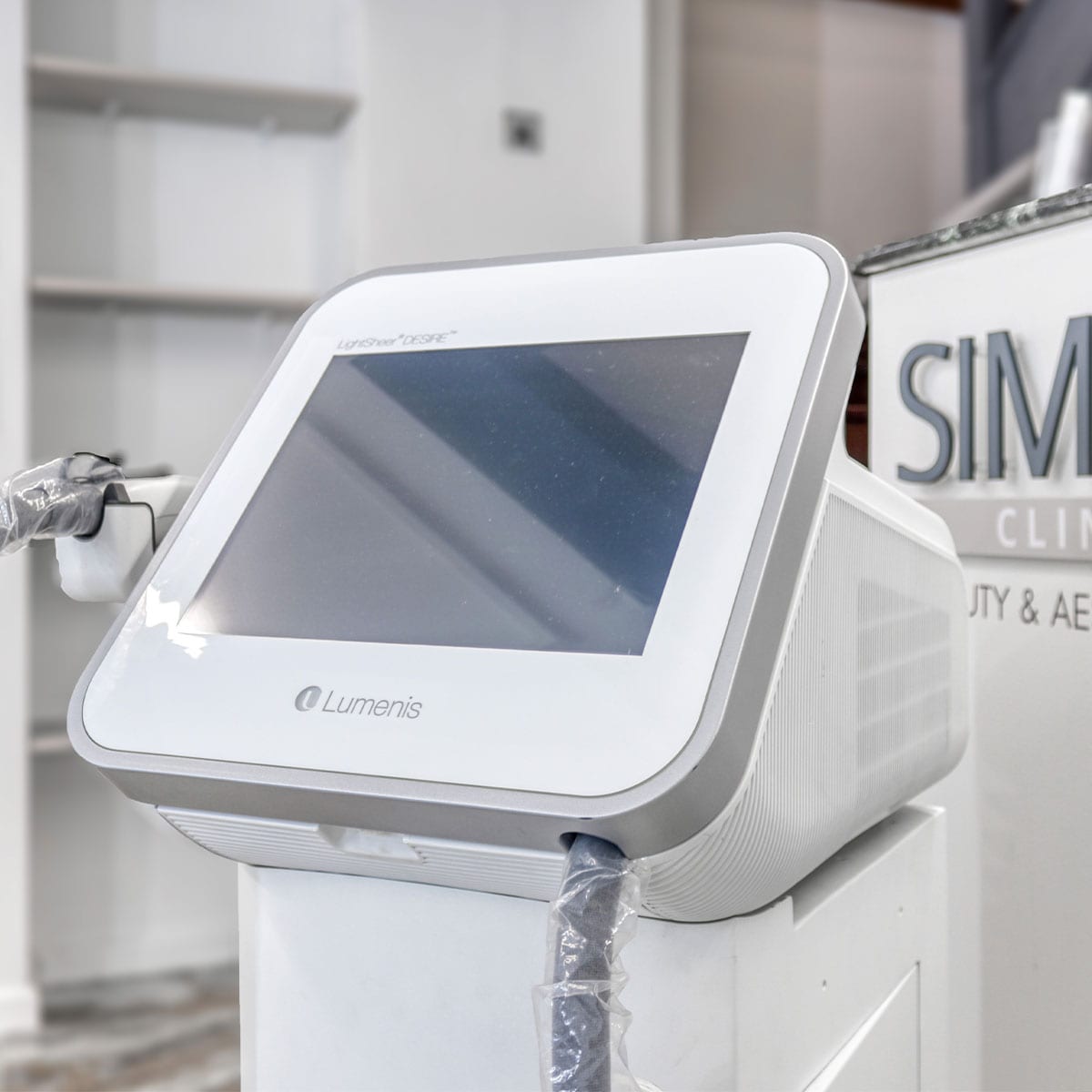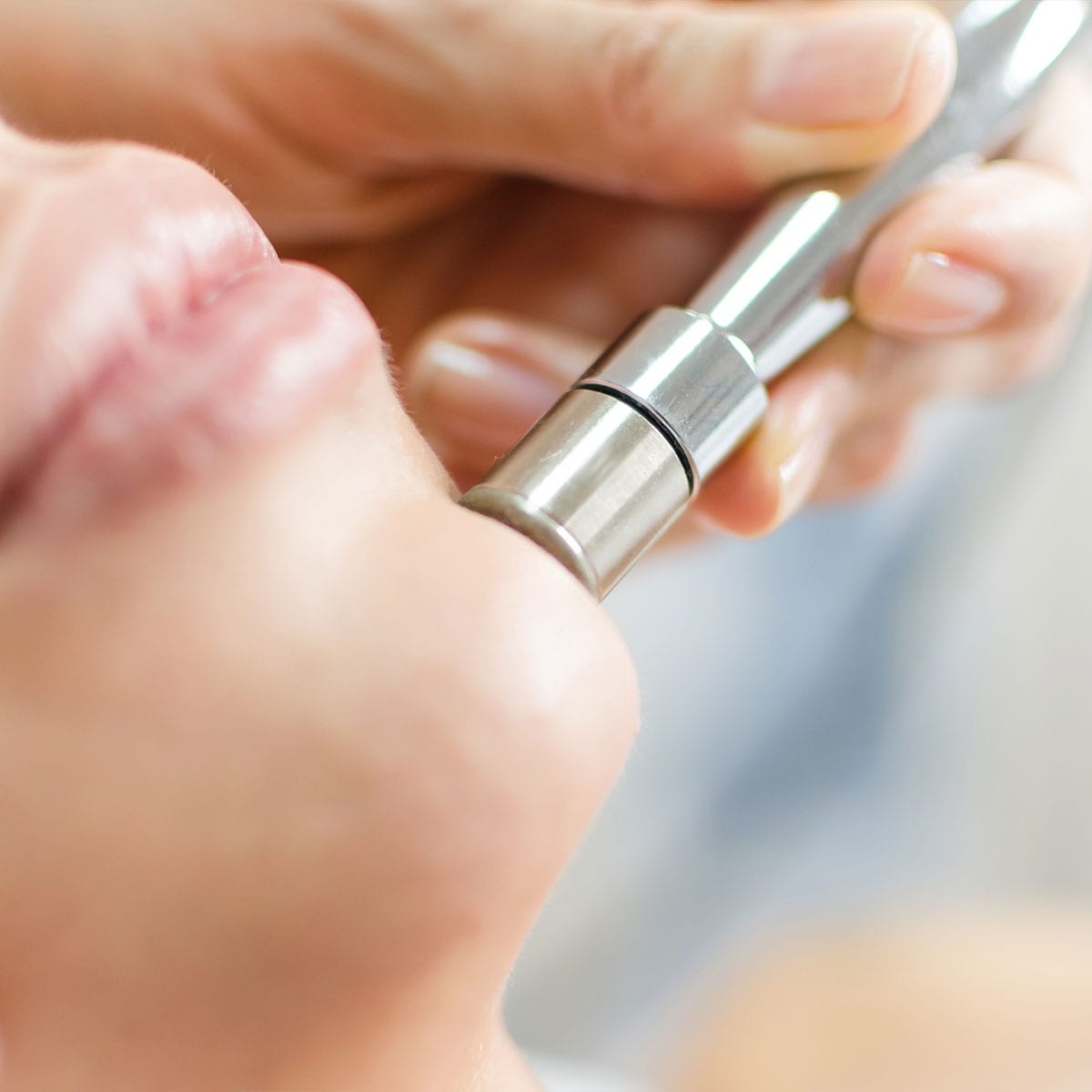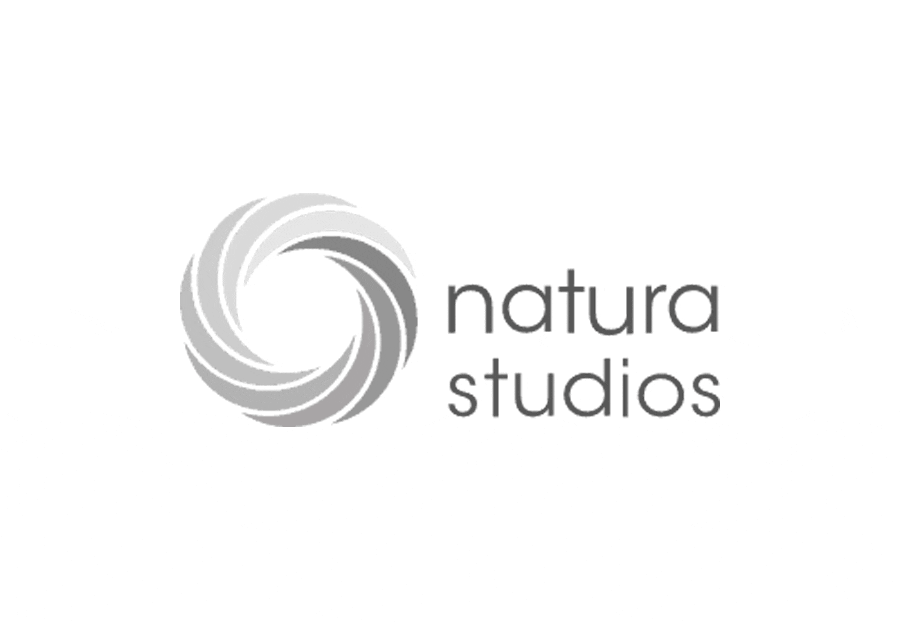 Natura Studios
Natura Studios is the brand we use for Microdermabrasion, the non-invasive, deep exfoliation treatment we offer at Simply Clinics. This treatment combats common concerns such as lines and wrinkles, pigmentation, dull and tired skin. In order to completely rejuvenate the skin and encourage new skin cell production, we must use equipment that has been rigorously tried and tested. Natura Studios offers advanced skincare apparatus that allows for skin cell stimulation without damaging deeper skin layers. 
Heliocare is our number one skincare brand for sun protection. We sell their products in the clinics for at-home use, whilst also using them post-treatment in the clinic so that our clients are protected from the moment they step outside. Heliocare products contain vital ingredients that protect your skin from the damage that UV rays cause. Fernblock is the natural ingredient within the products that dramatically protects skin cells against sun damage, limiting the likelihood of pigmentation, signs of ageing and more severe harm to the skin, like skin cancers.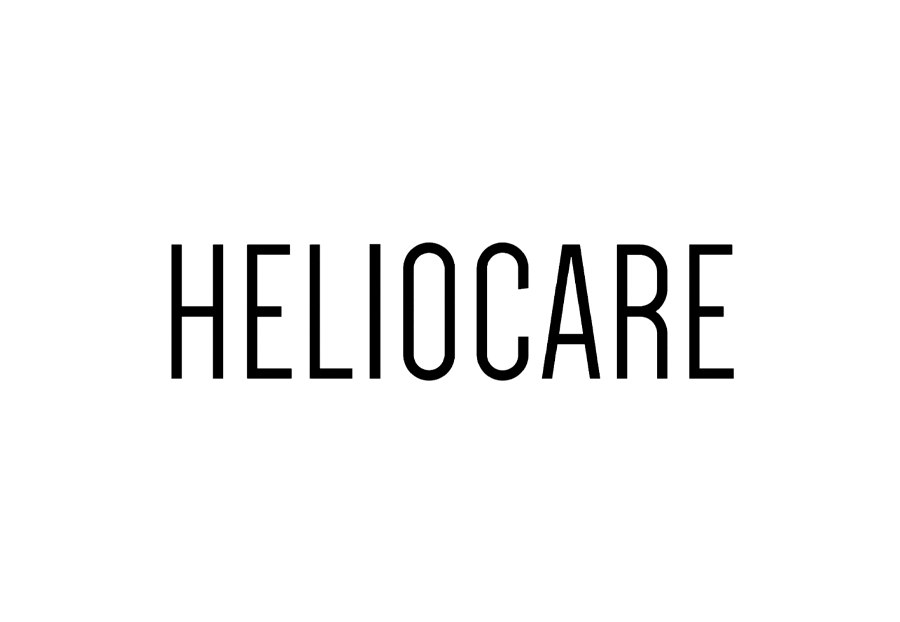 Heliocare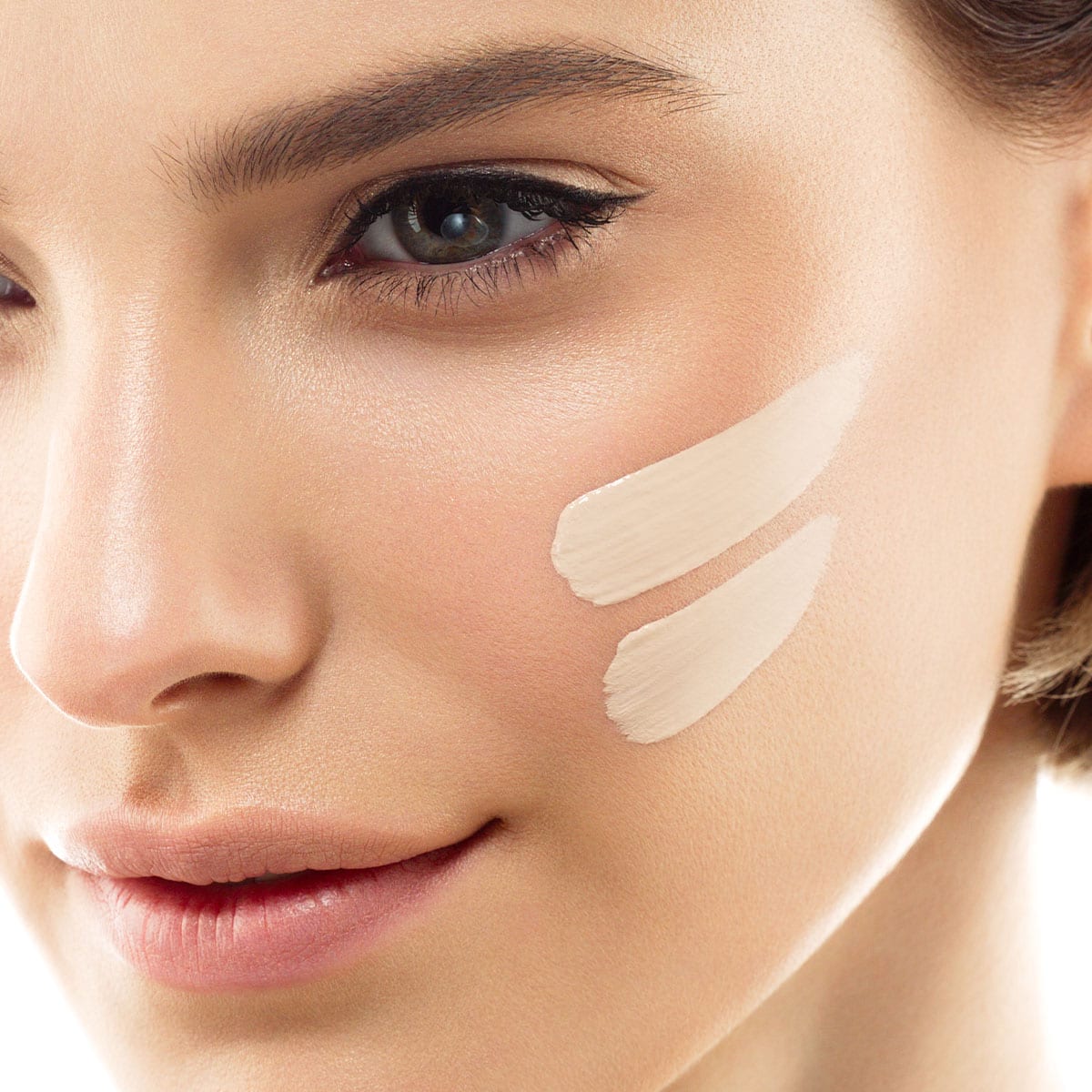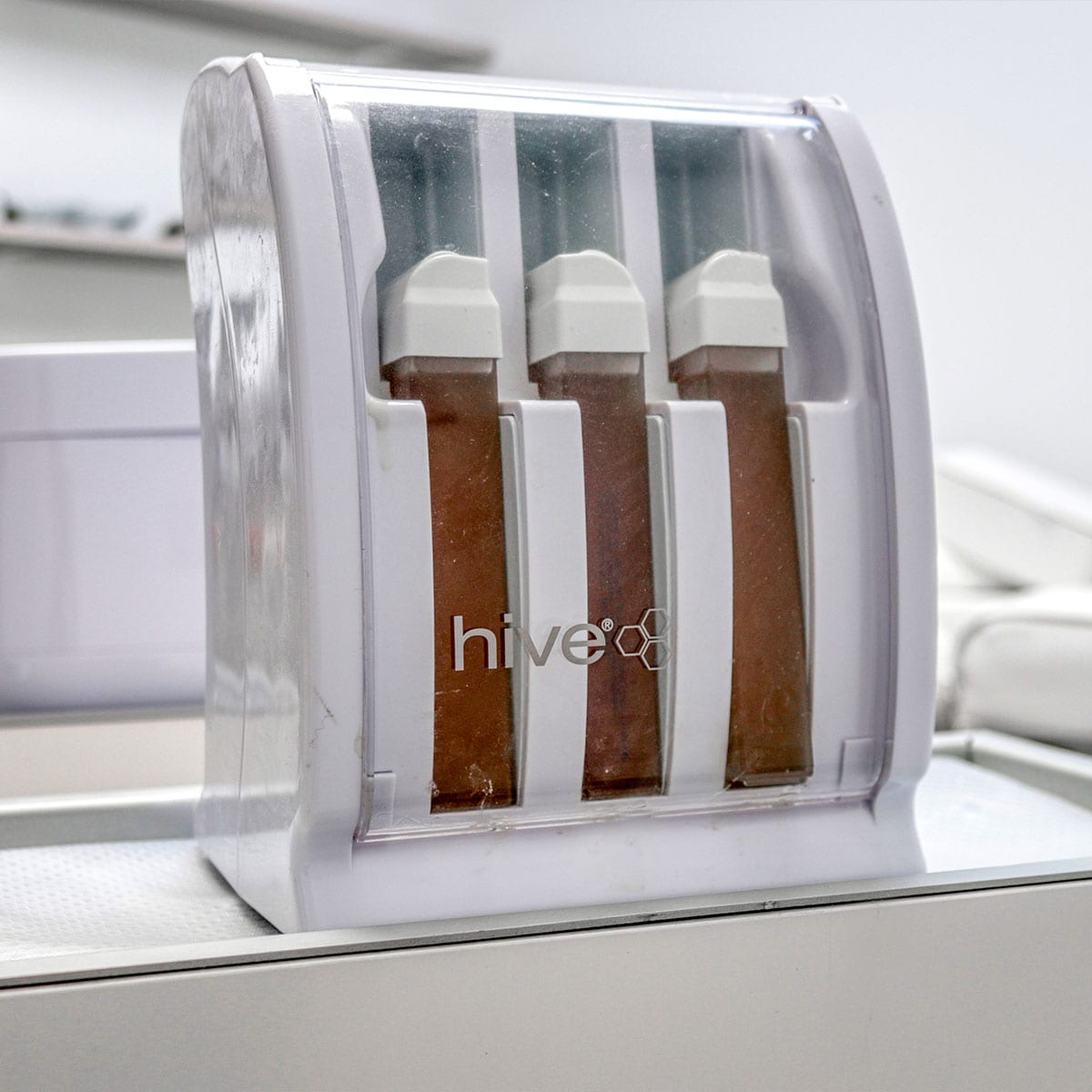 Hive
We specialise in hair removal here at Simply, so along with Laser Hair Removal, it's important that we use the best brand for our waxing treatment too. Hive is the leading provider of beauty products for industry professionals – they provide us with our waxing equipment and specially formulated products that allow for comfortable treatments. 
One of Simply's ultimate favourites, Obagi Medical provides Simply with skin care that helps to transform our client's skin. Their products are patented, with 30 years of science, research and innovation behind them – giving us the confidence to recommend these products for home care as well as within our treatments at the clinic. We also use Obagi products for our popular treatment, the Obagi Blue Peel Radiance. Obagi products are only provided to clients through physicians or medically trained professionals due to the strength of some of the ingredients included, and we feel that the clinical research and evidence behind the products is responsible for the incredible results we see. We're very proud to stock Obagi and to use them within our treatments.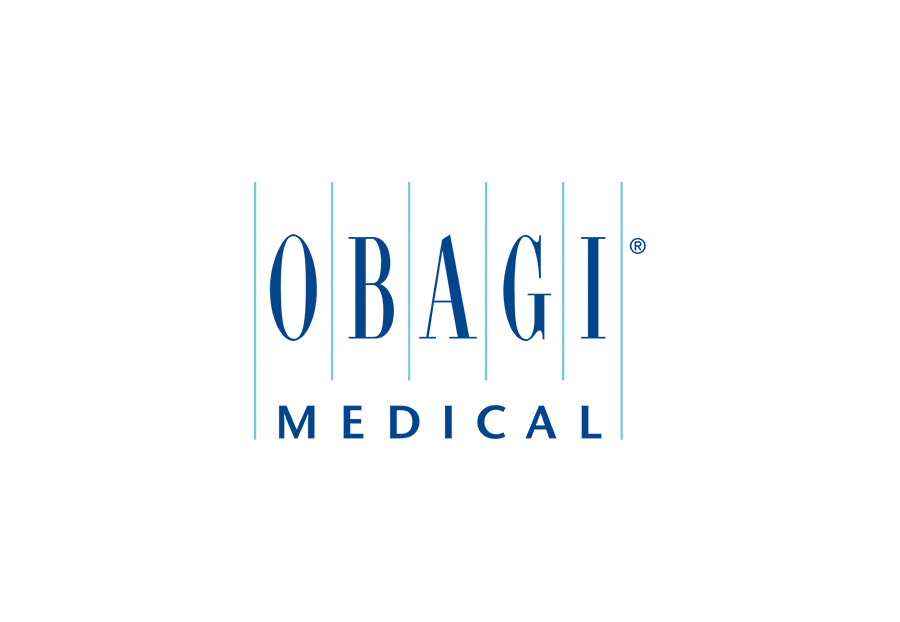 Obagi Medical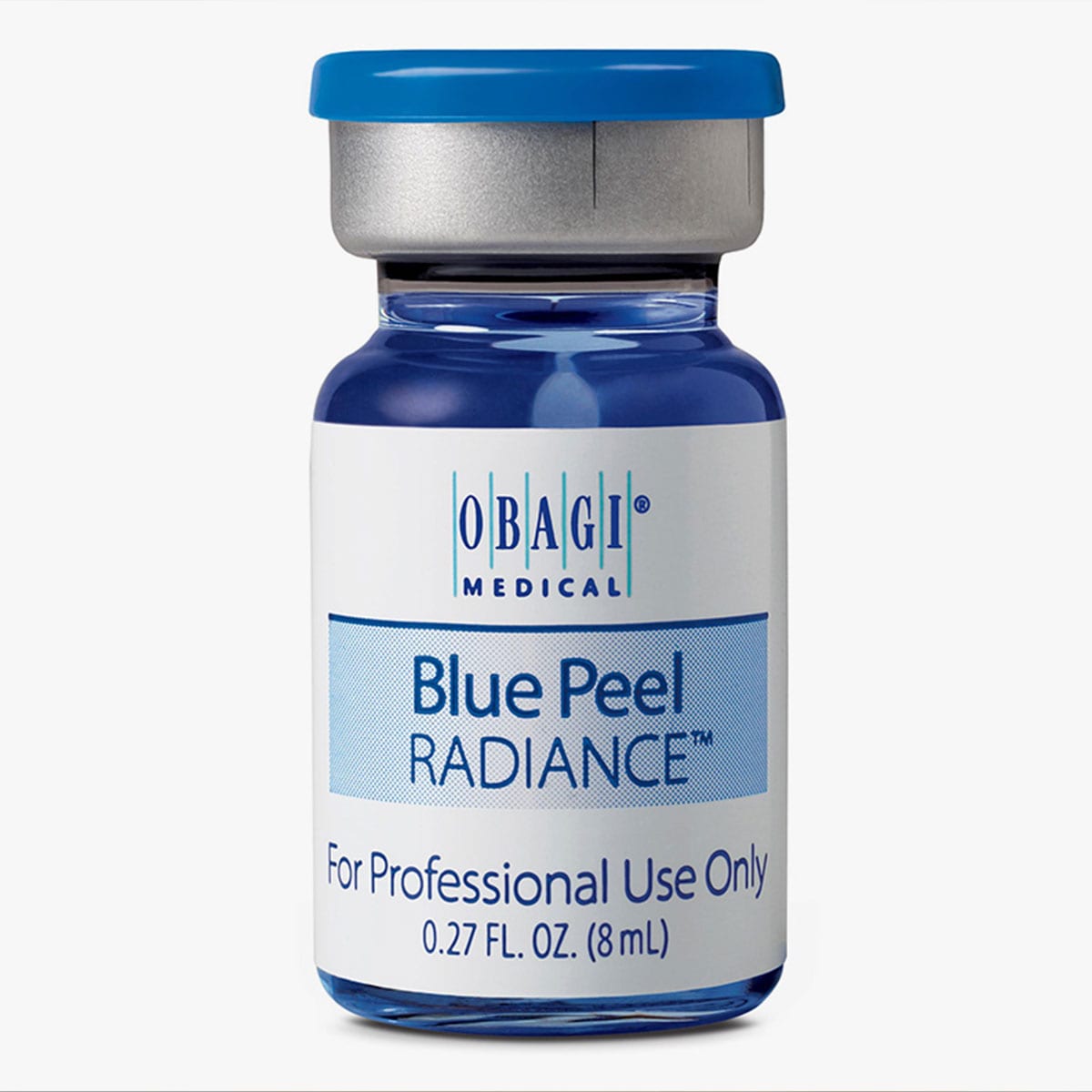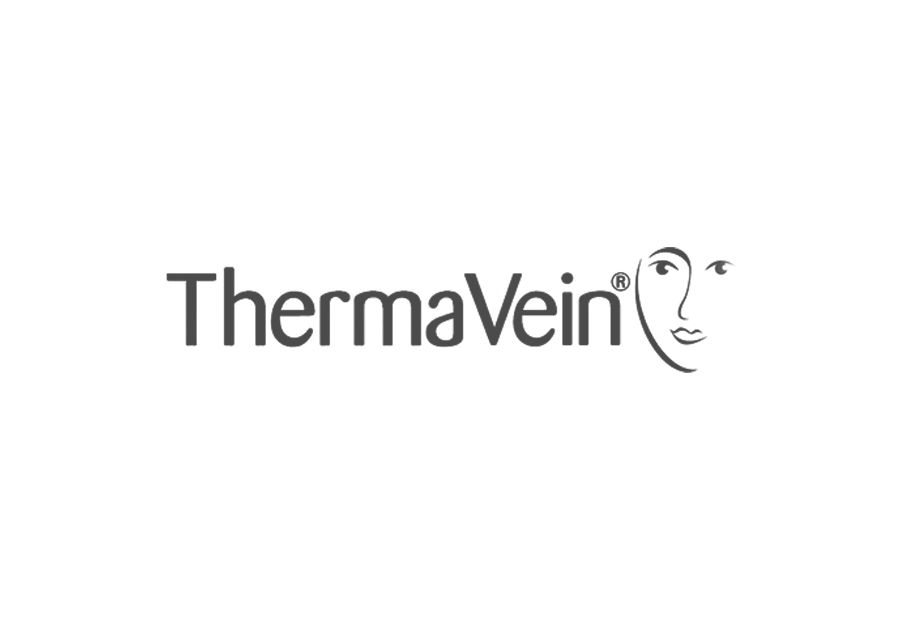 Thermavein
Thermavein is the number one leading brand for thread vein treatment, which is the process of removing thread veins, skin tags, milia and other blemishes very quickly and effectively through the technique of thermocoagulation. We wanted to work with a brand that can offer our clients rapid and permanent treatment of this skin concern, given that the treatment can be mildly uncomfortable in some cases. Thermavein prides itself on providing the safest technology for this treatment, due to its low current used within the product. Because of this, our therapists can feel calm and confident treating our clients in this treatment. We believe that this treatment provides more substantial and effective results in comparison with other techniques such as Laser or IPL. 
The profhilo treatment is one of the latest procedures that is offered by Simply Clinics. Profohilo is a unique product that has entered the aesthetics market to offer revolutionary results when it comes to anti-ageing and skin hydration. We introduced Profhilo to the clinic due to its ability to completely remodel ageing skin tissue and provide outstanding results for the texture, hydration and suppleness of skin. We only offer the highest quality treatments at our clinic and therefore the brands we partner with are of utmost importance. Profhilo is an award-winning brand and treatment that provides the skin with the highest concentration of hyaluronic acid through injections, encouraging elastin and collagen stimulation for total skin rejuvenation and hydration.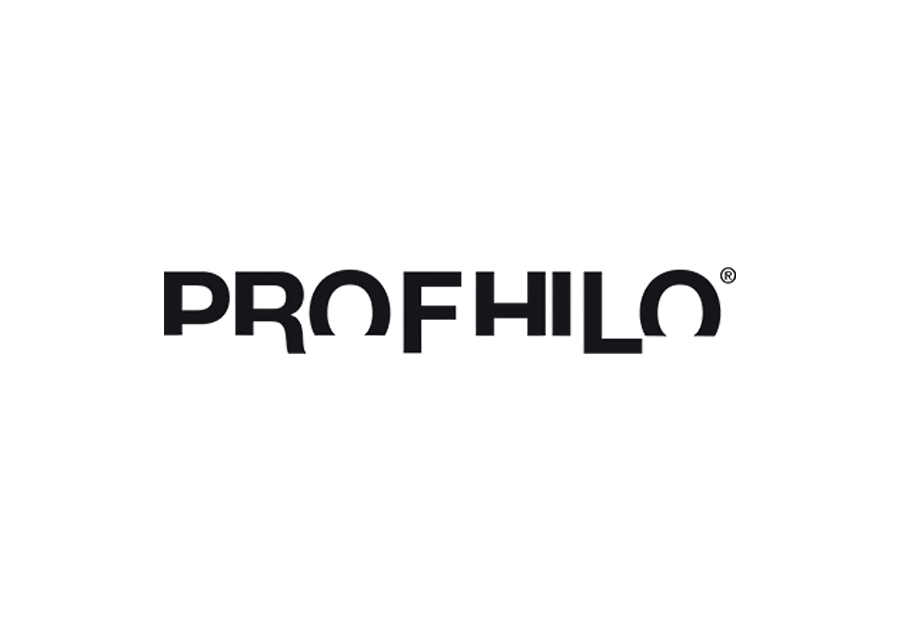 Profhilo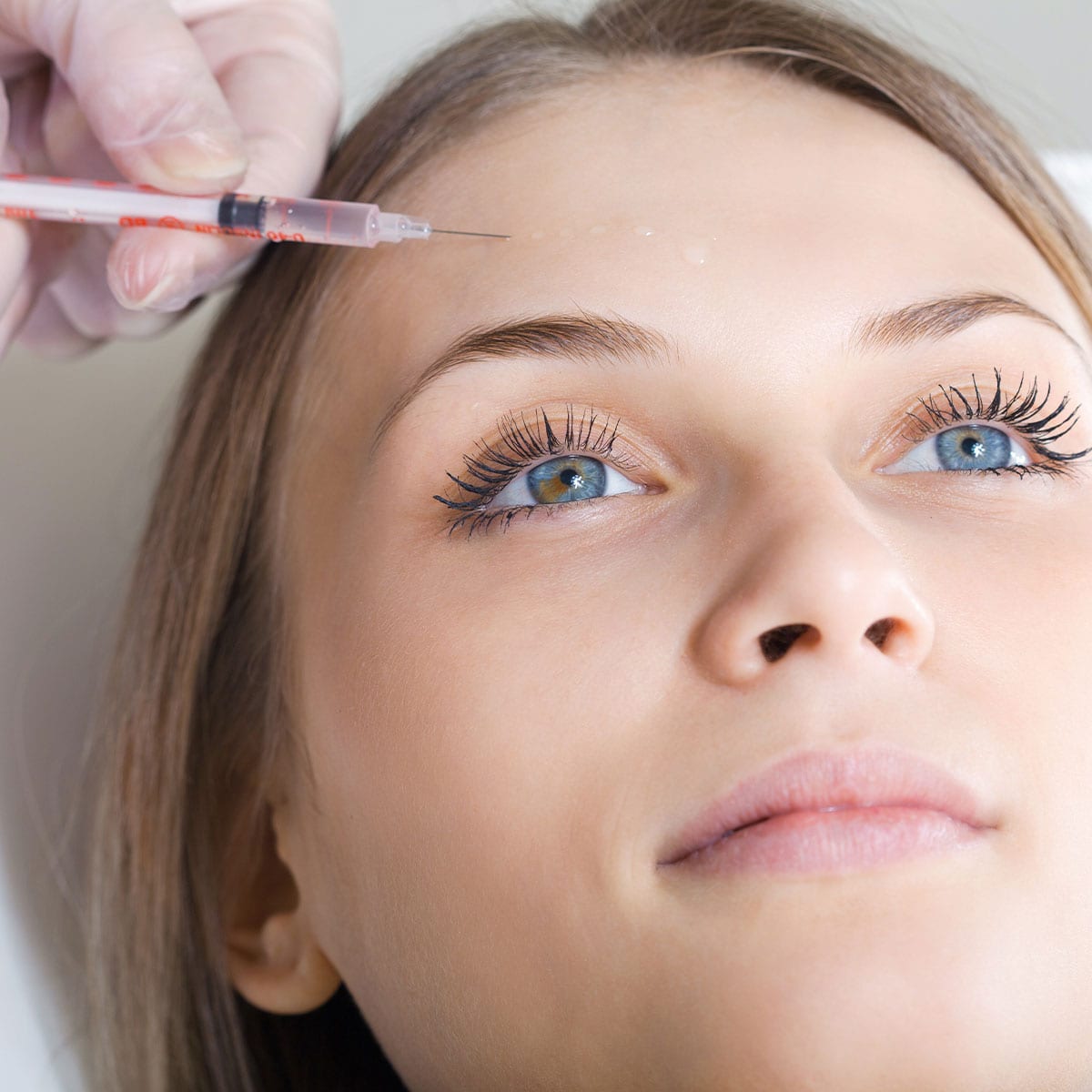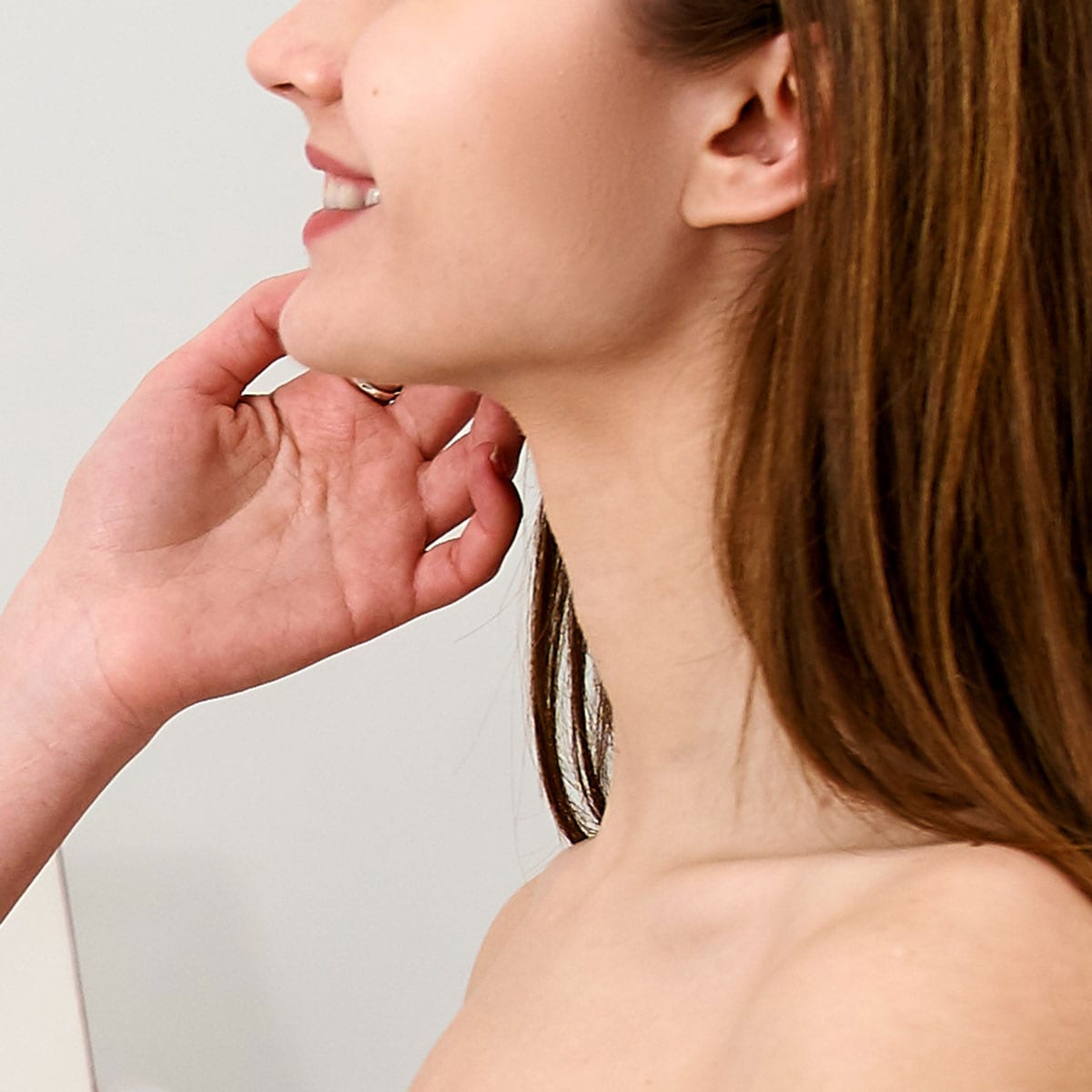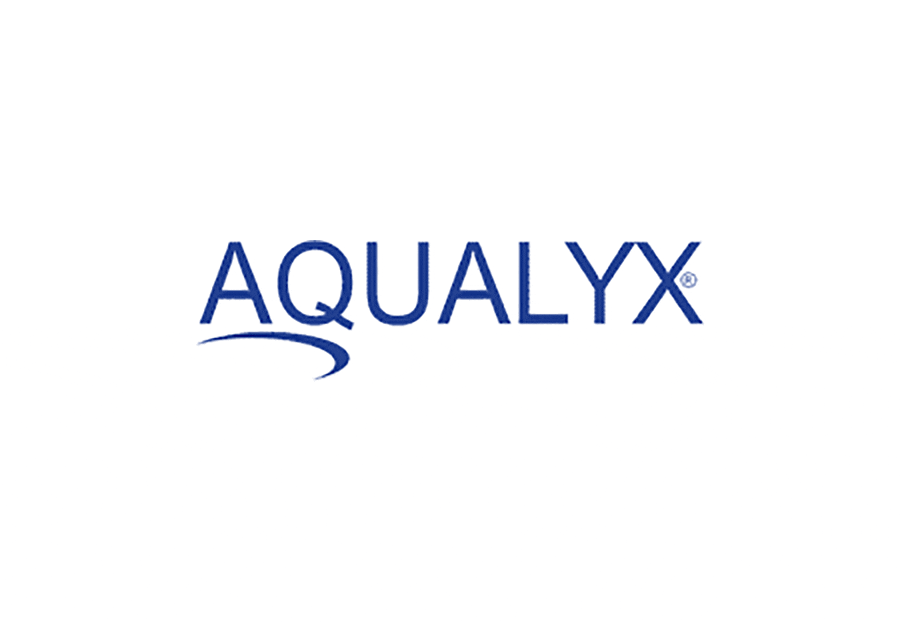 Aqualyx
Aqualyx treatment is our latest procedure to combat common weight loss concerns that we see often at the clinic. The aqualyx brand offers a non-surgical alternative to liposuction surgery, providing fat loss results without the complications and aftercare of surgery. For a treatment that includes large injectables such as Aqualyx, it should be performed by only the most qualified practitioners. At Simply, this treatment is performed only by our highly experienced and qualified doctor, Dr Youssef Haffar, who has over eight years of experience in aesthetics treatments. This brand offers an incredibly sought-after treatment with currently no record of any "non-responders", demonstrating how successful this fat reduction treatment is.
Juvederm is another leading brand of dermal filler that is well-known within the aesthetics market as one of the more superior brands of hyaluronic filler for the face. Due to the product itself connecting and binding with the water within your skin, the Juvederm product integrates into your own facial tissues, allowing for the most natural and undetectable aesthetics results. The product has been created by Allergan, another supreme brand of facial fillers who have over sixty years experience with manufacturing similar products. Juvederm can last in some cases up to two years and this product is typically used for fillers on the cheeks, chin, temples, jaw and mouth.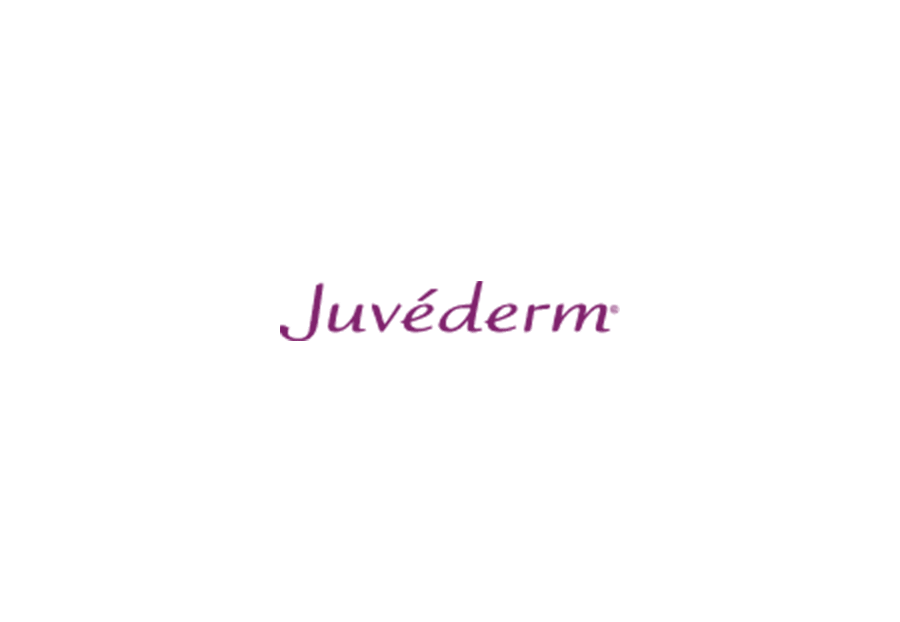 Juvederm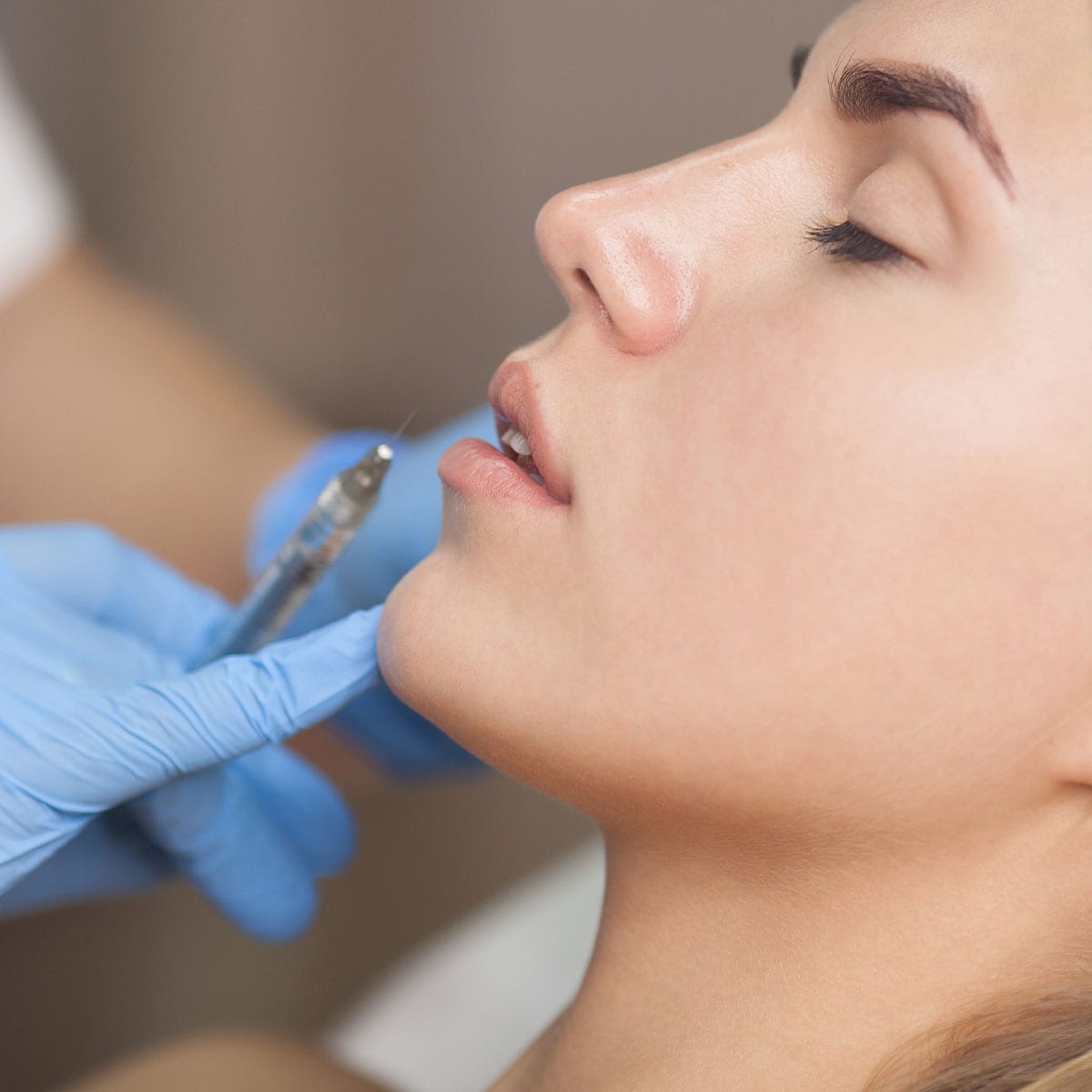 Sign up to our Simply Newsletter