We're week 7 of lockdown – nearing week 8, which means two whole months of home skincare and a serious lack of TLC. We know it's #firstworldrpoblems, but we're sure we are not the only ones who are desperate to get back to the clinic. Our laser hair removal appointments are way overdue, and our faces are due to a deep cleansing as our 5 min sheet masks are just not cutting it.
However, we don't know how long we will be in this current situation for so we might as well get prepared. Given that all shops, salons and clinics are closed, the amount of online shopping available to us is a bit overwhelming, with brands throwing products in our faces left, right and centre. So to make it easier for you, we've given you our Lockdown Brand SOS guide to help you decide which brands to go for, for all things skincare. Let's get stuck in!
1. FaceTheory
Facetheory skincare may be fairly new on the scene, but this UK skincare brand are number one on our list. With a focus on 'clean' skincare, the brand take pride in using only essential ingredients in the products and are so confident, they challenge their customers to check their ingredients in skincare databases! Their products include many botanical and natural formulas with the added feature of having sustainable packaging – 10/10 for that one from us.
Facetheory have products that are amazing for skin concerns such as acne, rosacea, scarring – to oily skin, dry skin and sensitive skin. We've heard great things about their clarifying cleanser and one of our therapists has tried and tested! 100% recommend.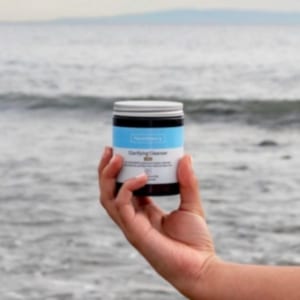 2. Beauty Pie
This is another favourite brand of ours, from the packaging (think pink, minimal, matte, instagrammable) to the affordability of the products, we just love it! Beauty Pie works a little differently – you pay a small monthly fee, and each month has a limit to spend. The products are priced at their typical price, rather than the price we see in retail (when they've added expensive branding, packaging and a brand name). So essentially, you receive high-end products for incredibly affordable prices!
Our favourite products from there are their Plantastic Deep Nourishing Moisturiser – amazing for skin that wants intense moisture. We also love their triple Hyaluronic acid serum for incredible hydration, and at only £16 for the best selling product, we'll take it! Most of their products range from £10-£20, which for high-end skincare we think is amazing. Love love love!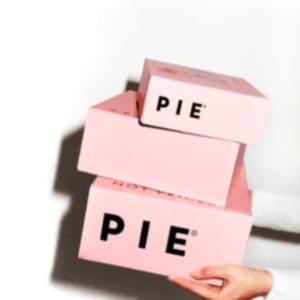 3. The Ordinary
Most of you will have heard of The Ordinary already – it's one of the most popular affordable skincare brands on the market and rightly so. They are royalty when it comes to your AHA's, antioxidants, deep exfoliators and hydrating molecules. From tiny little bottles full of goodness, this brand covers all skin concerns. Each branded product is extremely affordable, from £5 upward, and they last forever.
We love their oils such as Rose Hip Seed oil – great for evening out skin tone and pigmentation. Their plant-derived squalane is also a favourite – it's an underrated hydrator that is made already in the skin but one that we need more of. They also have a large range or retinol and retinoids which they explain in great detail – Retinol is incredible for signs of ageing and to prevent fine lines and wrinkles. Therefore, for us it's a must, but it must be introduced to your skincare regime very carefully due to its strength, so make sure you read The Ordinary's tips and tricks on how to do just that.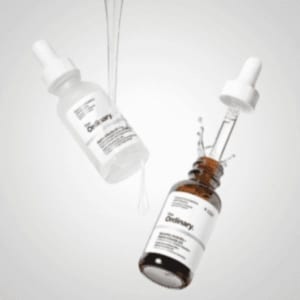 4. Pixi Beauty
Do you all recognise the green and pink packaging wherever you go? We certainly do! Pixi Beauty also creates formulas that are infused with botanicals and natural ingredients which are so nourishing for the skin. One of her most popular products has to be the Glow Tonic with its very own section on the website. This tonic contains Glycolic acid to exfoliate the skin and draw out any impurities. The aloe vera within the product soothes the skin whilst it accelerates cell renewal for fresh, young-looking skin.
We recommend this product for all skin types and at only £18 for a large 250ml bottle that lasts forever, why wouldn't you! Along with a range of serums and mists, we love Pixi Beauty for its products that actually do the job. One of our faves!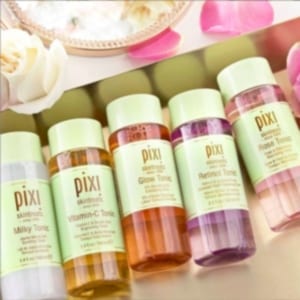 5. Glossier
One of the bigger brands we're mentioning, but one of the best all the same. Glossier's packaging and branding is a marketers dream, and what you see is what you get – they create products that their audience asks for. Their packaging is minimal but their products are not – such as their exfoliating skin perfector  that contains AHA'S, BHA'S and PHA'S – to sweep away your dead skin and leave room for fresh, rejuvenated skin. We also love the little pump on this product which means product wastage is at a minimum.
Glossier are famous for their hydrating products that give your skin the natural glowy, dewy look which we crave as it literally looks like healthy skin. Their Super Glow and Super Bounce duo  are the perfect pair for brightening, tightening and hydrating your skin.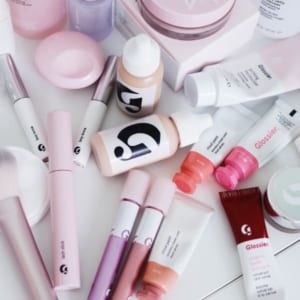 We hope you enjoyed our favourite product breakdown and now know where is best to invest in your skin. It can be a bit intense knowing which brand to go for, but all of the above have been tried and tested by one of us at Simply and we can give a first-hand recommendation! Whilst we would all love to be having our regular micro-needling and our Superfacials – we can do the best we can with affordable skincare until we're back at Simply Clinics.
Make sure you're following us on Instagram to stay up to date with our latest offers! We currently have an offer running for FREE micro-needling if you sign up to our newsletter and follow us on Instagram… @simpyclinics
Back