This week's skincare spotlight is on the incredible ZO Skin Health products. This range is another of world renowned dermatologist, Dr. Zein Obagi's skincare lines. The range promises transformative skin results and is broken down into easy to follow steps in the form of a complete skin routine. This is perfect for people who want to upgrade their skincare routine but don't know where to start.
If you read last week's blog post then you'll now be aware of the benefits of medical grade skincare. In summary, some of the benefits of medical grade skincare include:
Higher percentages of active ingredients
Results driven products
Expert knowledge behind the brands- often created by dermatologists
Extensive clinical testing and trials
We have two different ZO Skin Health programmes that we offer in the clinics: the Skin Brightening Programme and the Anti-Aging Programme. Due to the nature of the products being medical grade, similarly to the OBAGI range mentioned previously, you will receive an in-depth consultation with one of our skincare therapists prior to purchasing one of these programmes. This will ensure that you are receiving the best programme that is suited to your skin and will give you more information about how to use the products to get the best results.
Skin Brightening Programme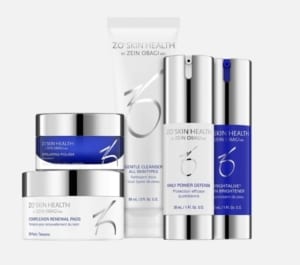 This programme is specifically designed to target skin concerns surrounding skin brightness, without the use of Retinol ingredients. If you have hyperpigmentation issues such as an uneven skin tone, liver spots or freckles, then this is the programme for you.
Featuring a 5-step product routine, this programme helps to promote an even looking skin tone and will diminish pigmentation.
This programme contains: Gentle Cleanser, Exfoliating Polish, Complexion Renewal Pads, Daily Power Defense and Bright Alive Skin Brightener treatment. Although all of the products in this programme are amazing at transforming the skin, the Bright Alive Skin Brightener is definitely the range's hero product. Formulated with Glycerin, Papain and ZO's skin brightening complex, it works to restore an even skin tone whilst replenishing the skin's hydration levels.You can read up a bit more about the Bright Alive Skin Brightener here.
Anti-Aging Programme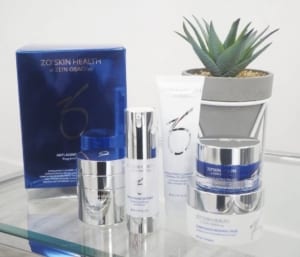 This programme is designed to treat early and existing signs of ageing, such as fine lines and wrinkles. Similarly to the Skin Brightening programme, it features a 5-step routine with targeted treatments. The products include: Exfoliating Cleanser, Exfoliating Polish, Complexion Renewal Pads, Daily Power Defense and Growth Factor Serum.
The Growth Factor Serum in this range is the targeted product. It is a lightweight gel that strengthens the skin against future signs of ageing through its' formulation of plant and enzyme-derived growth factors. It is clinically proven to improve skin firmness and elasticity, as well as restoring the skin's hydration and protective barrier.
What results will I get from ZO Skin Health products?

These photos display results from using the ZO Skin Health Brightening Programme. You can see from this before and after that the pigmentation on the right has been reduced and now appears lighter.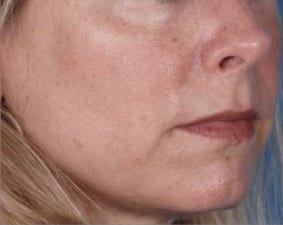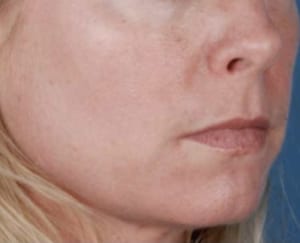 Again, the results speak for themselves! These photos above display results after 3 months of using the ZO Skin Health Anti-Aging Programme.
How long do the programmes last?
The programmes are designed to last around 8-12 weeks depending on how much product you use. At this point, you should begin to be seeing some great results, however it may be best to purchase another round of the programme in order to maintain and maximise the results further.
If you are interested in purchasing either of the programmes mentioned, then get in contact with us and we can arrange a consultation. You can email us at: info@simplyclinics.co.uk or WhatsApp: 07963770519. Make sure to follow us on Instagram too @simplyclinics & @dryoussefhaffar for more skincare tips!
Back