Polycystic Ovarian Syndrome, also referred to as PCOS, is a condition that impacts many women around the world. PCOS is a syndrome where the female body overproduces a male hormone called androgen. The excess of this hormone can cause many unwanted symptoms that can be difficult to manage, knocking confidence and causing concern.
The Polycystic Ovary condition does not always lead to the syndrome. For women with PCO, it affects how the ovaries work in that with this condition, the ovaries do not regularly release eggs. Instead they become enlarged and contain follicles which surround the eggs. These follicles are undeveloped sacs of fluid, in which eggs develop. With PCO, the sacs are commonly unable to release an egg, prohibiting ovulation. Females can have the PCO condition without experiencing any of the symptoms that come with it.
For women who suffer with the PCO syndrome, they may experience multiple, or just one symptom that can cause distress. It can cause dark and thick hair to form in unwanted places such as the face, back, chest, neck and abdomen. It can also cause cystic acne, weight gain and thinning or loss of hair.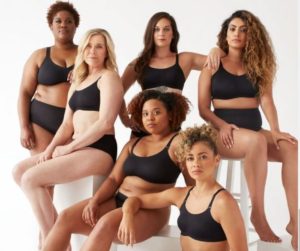 Simply Clinics are advocates of being comfortable in your own skin, however this is an issue that can have a huge impact on self-esteem and confidence for many women. We're incredibly happy to be able to provide a solution to manage not just one of these symptoms, but two. Whilst oily skin and acne can be managed by our in-house skin care treatments, excess hair can be dramatically reduced with our laser hair removal systems.
There are many different options available on the market to combat excessive hair growth such as waxing and shaving. However as these are not permanent solutions, this can become a costly and time-consuming process.
Laser Hair Removal is an ideal treatment for women who want to see a permanent reduction in unwanted hair growths in certain areas. We offer a hair removal treatment that provides up to 80% hair reduction with our pain-less, effective service.
So why choose us to help you through this journey?
At Simply Clinics, we use Lumenis Lightsheer Duet and Infinity systems which work with Diode Laser technology to treat our clients. We have chosen the best laser technology in the industry to provide the most effective, virtually pain free treatment on the market!
Laser Hair Removal uses energy from a specific wavelength to precisely target hair follicles. The device uses a patented suction technology without the use of gel, making the procedure virtually pain free.
Many of our clients see hair reduction after just a few sessions. It's important to bear in mind, patients with PCOS that suffer with excess hair growth may need additional sessions due to the extra hormones in their body. However, our therapists are all well experienced in this condition and will be happy to give you a better idea of how many sessions you need during the consultation process.
At Simply Clinics we are offering 50% off Single Sessions and Packages with prices starting at as little at £35. Book in your free Patch Test today and start your journey with us.
Back