Lip fillers are as popular as ever right now and there are hundreds of before and after images available on social media, showcasing how your lips and whole mouth area can be transformed completely with carefully placed dermal filler. However, despite the huge number of portfolio images for potential clients, it can still be a daunting procedure, with many people feeling uneasy about what their lips will look like after lip injections; whether they will be swollen, bruised or lumpy.
So, we're going to talk about what your lips will actually look like straight after the procedure, and how to spot the photoshopped images!
The Procedure
Lip fillers are typically used to provide more volume, shape and hydration to the lips. They can positively change the aesthetic appearance of the face by balancing the facial features and increasing the size of lips that are thin or lips that disappear when smiling. Lip filler can also combat 'gummy smiles' – where the gum shows upon smiling. Doing so can the boost confidence of a 'gummy lip' client dramatically.
If you're visiting the clinic for lip filler, after a detailed consultation numbing cream will be applied to the area should you choose to go ahead with the treatment. Numbing creams allows for minimal discomfort – the procedure is not as painful as you may think! Dr Youssef uses a cannula method for this treatment, which minimises the chance of any blood vessels being damaged or burst. The cannula method also allows for minimal bruising and swelling.
The treatment itself takes approximately 15-30 minutes and filler can be added to both the bottom and top lip as well as the cupids bow. Adding filler to the cupids bow allows for more definition, and supports the lips of those that choose to go for a larger lip size.
Straight After Lip Filler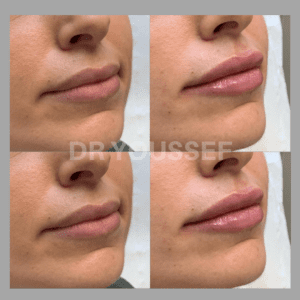 Despite the lips being injected with filler, they actually should not swell dramatically straight after the procedure. The lips should appear as they will do once the post-treatment swelling (which can arrive later) has diminished – so you should see your lips exactly as the finished product.
It's important to note that lip fillers are not permanent and typically last between 6-12 months. How long filler in this area lasts is dependant upon multiple factors, such as your metabolism – your body metabolises and breaks down filler at different rates. The procedure is usually safe, but make sure that your treatment is performed by an experienced practitioner who has the correct qualifications.
Photoshopped Before & Afters
Unless you work in the industry or are experienced with photoshop and editing applications, it can be hard to spot when a before and after photo has been edited. Sometimes the changes are subtle, but they change the whole appearance of the picture, causing it to appear unrealistic.
The first hint that an image is legitimate and hasn't been advanced is if the skin around the treatment area looks natural, and isn't so smooth that you can't see any pores, lines or texture on the skin. Here's an example of Dr Youssef's work – the lips are still natural looking in size and shape, and around the mouth area you can see the skin's texture, with some redness where the injections have taken place.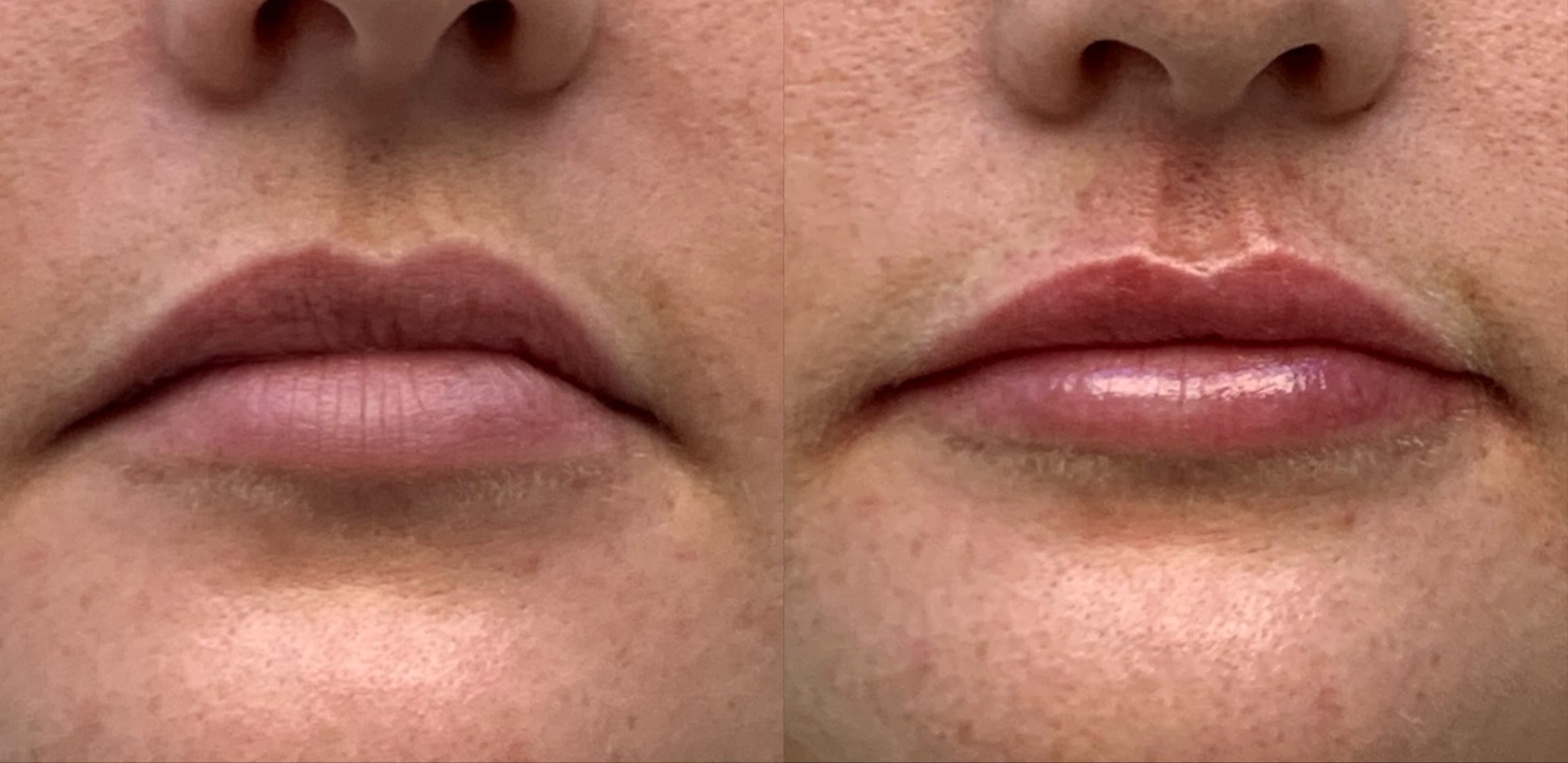 Lips that appear incredibly bright, shiny and red in photos can cause speculation of photo editing. Using the below image as an example, the lips are incredibly pink/red and shiny and you can also tell that they are very full, indicating a lot of filler has been used here to create this look. The skin around the mouth is completely smooth, showcasing no texture or indicators of natural skin. This would encourage viewers to think the photo has been edited, using smoothing tools to smooth the skin and perhaps colour enhancement tools.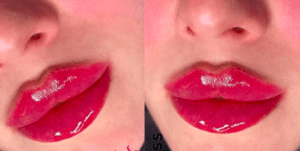 Lip filler at Simply Clinics with Dr Youssef will provide you with natural looking lips, whether you want them to look bigger, more defined or hydrated. Dr Youssef's work is undetectable, meaning if you're a firs time filler client, or want results where noone will tell you've had anything done, then he's your practitioner!
Visit our website now to book an appointment or call us at 02083523523. You can also visit us on Instagram for all of his before and after photos!
Our skin clinics across Chelsea, Hammersmith, Southgate and Uxbridge also also offer Profhilo, Aqualyx, laser hair removal treatments, micro needling and many other skincare and aesthetic services.
Back