Our Ultimate Simply Clinics Christmas Gift Guide 2021
Having a hard time trying to look for the best gifts for your mum, sister, partner or friends? From life-changing skincare products to glowing facials, this ultimate Simply Clinics Christmas Gift Guide will round up all the perfect gifts and ideas to treat your loved ones with (you could even treat yourself!)
Simply Clinics Gift Vouchers
Vouchers are your best option when you are unsure what your loved one would like. Our gift vouchers are available between £50 to £300 and are redeemable against all of our treatments.
If you're unsure which treatment they may like, here's some inspo from our best-selling treatments this year…
Obagi Chemical Peel: Our most popular peel at the clinic combats blemishes, acne, scars, wrinkles, uneven pigmentation and sun damage. 
Obagi Chemical Peel Sessions start from £60!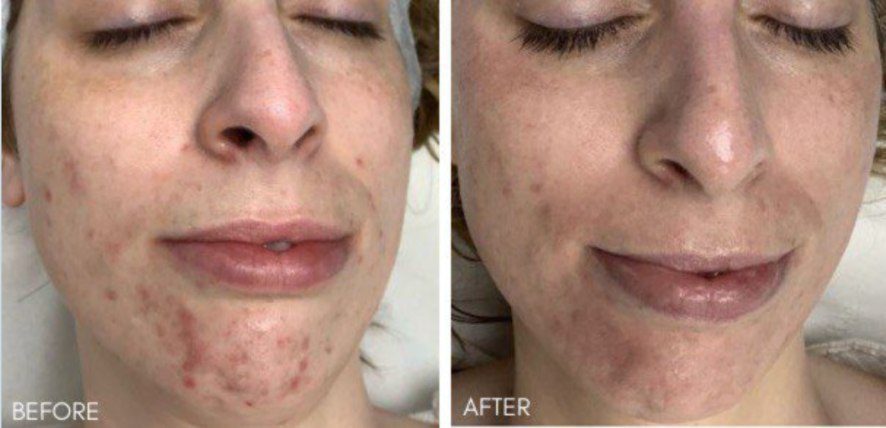 Superfacials: Here at Simply Clinics, we offer Superfacials that provide you with rejuvenated, hydrated and illuminated skin that appears more youthful after just one session. Our Superfacials can be combined with radiofrequency for added skin tightening.
Earlier this year, we welcomed Alex Mytton from Made in Chelsea back into the clinic for another Superfacial, reminding everyone that facials are not just for girls. A Gift Voucher to redeem against a Superfacial is the perfect gift for glowing skin, much needed in the New Year after all of the festivities…
Superfacial sessions start from £55, and Superfacials with skin tightening sessions start from £85!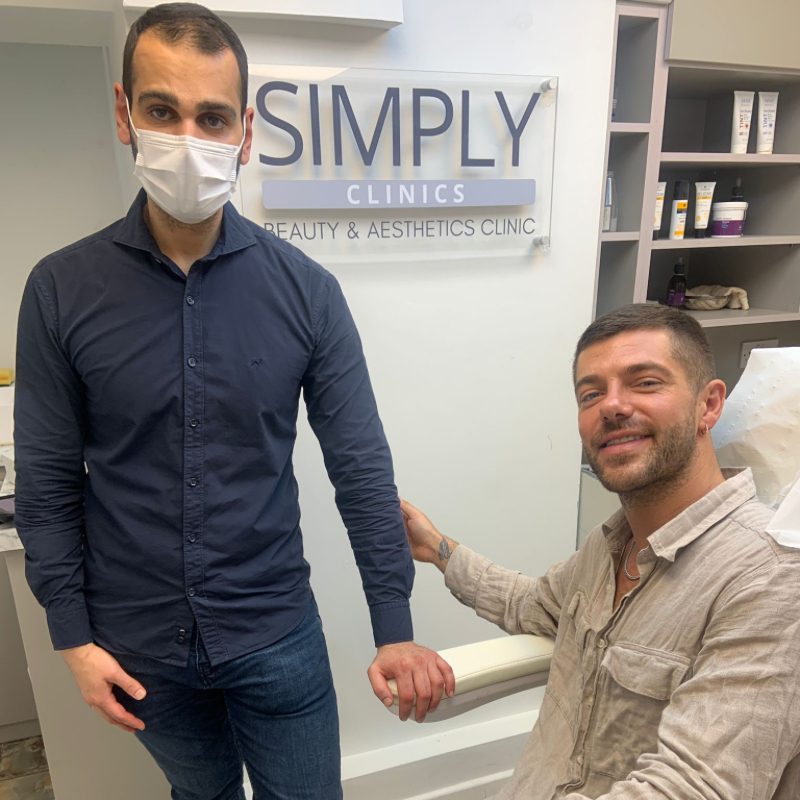 Lip Filler: This is one of our most popular treatments at Simply Clinics. Dermal Filler contains a substance called Hyaluronic acid, which is placed carefully within the lips to augment the shape, size and overall look of the lip and mouth area. 
If you think your loved one would love some filler enhancement, then this is your sign to get them a gift voucher from us. 
Lip Fillers (Dermal Fillers) treatment starts from £250 for 1ML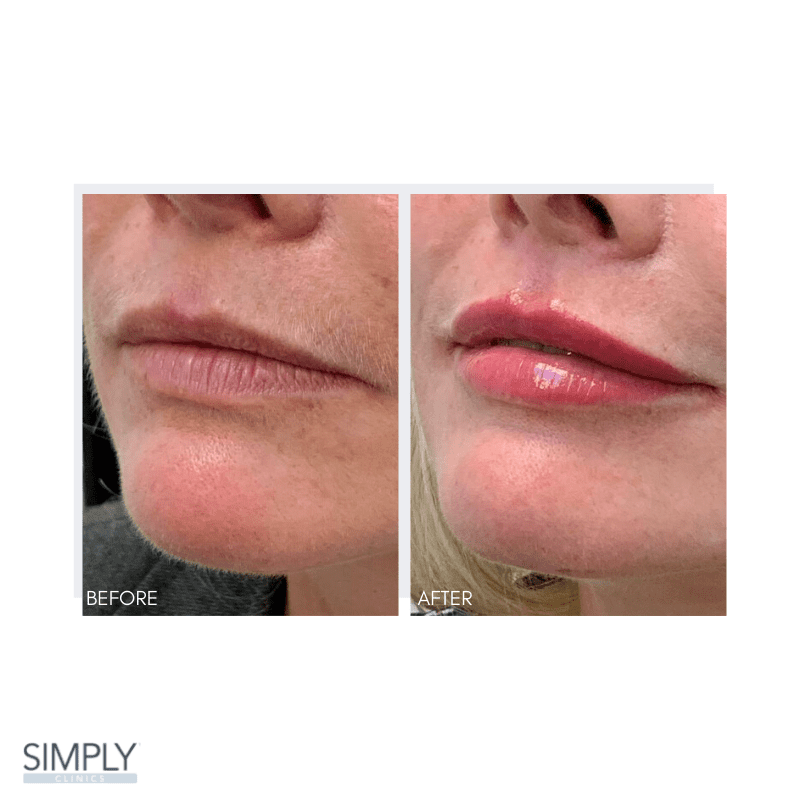 Laser Hair Removal: This is a hair removal treatment that uses energy from specific wavelengths to precisely target hair follicles, thereby destroying the hair follicle completely. 
At Simply Clinics, we currently have an amazing offer of 50% off all sessions for females, with males receiving 25% off the original price. 
Laser Hair removal is recommended to be done in winter, as the skin is protected with layers of clothes, so we are not tempted to wax or sun-bed – these are two precautions you must abide by before your laser hair removal treatment.
A laser hair removal session will be a great way to prepare for summer 2022. 
Laser Hair removal sessions start from £35* for females and £52.50 for males! 
* Price displayed includes 50% off
Skincare Products For Her
You cannot go wrong with skincare products as a gift; a woman can never have too many! Here at Simply Clinics, we have a range of skincare products to offer,  from serums to moisturisers and medical-grade retinol.
Our favourite moisturiser is Obagi Hydrate Luxe which is a dermatologist favourite – it's highly recommended to use cream moisturisers and not lotion moisturisers as they are not as thick and high in moisturising ingredients. This is essential during winter, as during the cold months, and sensitive without environmental protection, which is why you need vitamin C! Our ultimate favourite is Obagi Medical Vitamin C. This – this product will help you transform your skin, especially during winter!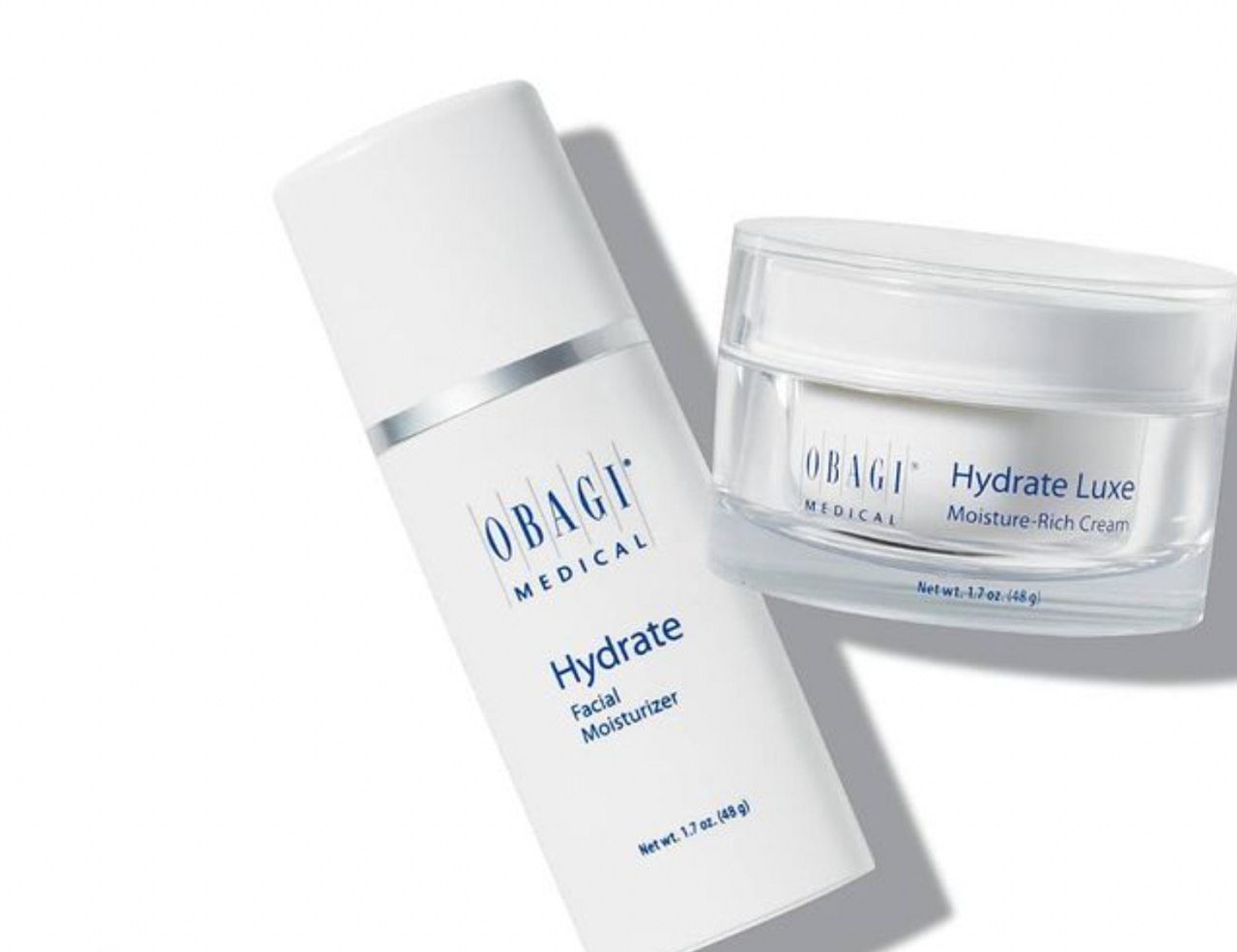 If you would like to purchase a gift voucher, any of the skincare products or you would like to find out more information about the treatments we offer, get in touch with us by calling on 02083523523, and one of our lovely front of house members will be able to help.
Back